Show Taxi
Central Harbourfront Event Space
, , , Hong Kong
中環海濱活動空間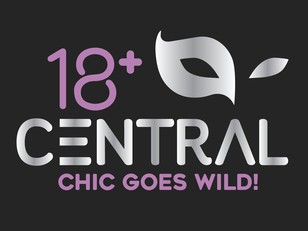 18+ Central
Hong Kong's First Adult-themed Carnival. The Party We've all been Waiting for!
Event Details
The very first public adult expo in Hong Kong, an unprecedented ladies-first carnival, 18+ Central is guaranteed to be the best party in 2018.
18+Central is here to re-define adult expo. The 4-day event will be packed with Vegas-style stage shows and bold, classy experience. An adult expo will finally make its debut in Hong Kong, prepare to be pleasantly surprised.
Highlights*
Male revue Badboys Australia
Polish National Hand-balancing Champions Duo Design
18+Central x Melody Pole Studio: Pole Idol Championship 2018
Shibari Performance
BDSM Adult Playgrounds
"Shoot-me-now" Studio (Boudoir Photoshoot)
Meet the Adult Film Stars
FlyNow! Aerial Arts Workshop
Fancy Dress Party
The 'Naked' Painter Pricasso Studio
…. and more!
Come party with us! See you there!
Follow our social media -
Facebook (@18pluscentral) Instagram (@18plus_central)
or subscribe to our newsletter (www.18pluscentral.com) to receive latest news!
*The show contains adult contents. Only aged 18 or above are allowed to enter the venue.
**For the comfort of our performers, flash, professional film and digital cameras are prohibited. Only the authorized photographers are permitted to use such cameras and other photography accessories (e.g. detachable lenses, tripods, big zooms, commercial use rigs and etc.).
**Personal phones and compact camera are welcome to use for taking photos and videos (Except Prohibited Area)
#18plusCentral #AsiaAdultExpo
Show more
More Details
IMPORTANT TO NOTE
All ticket types are limited and subject to availability.
Early Bird sales are limited to 4 tickets per buyer.
Full price tickets are limited to 6 tickets per buyer.
Tickets can only be used by persons age 18 or over on day the event starts.
Proof of age will be required for all ticket holders. Please ensure that you have a valid ID with you in case you are asked. Failure to provide such ID may result in you being asked to leave the venue.
Official ticketing channel is Ticketflap. We highly recommend guests to only purchase tickets from the above listed official channel. Tickets purchased via unauthorized websites may not be authentic.
Tickets are not refundable after purchase.
Details are subject to change without notice.
Event Host
Vertical Expo Services Company Limited (VE)
You already have an order in progress. Would you like to cancel the previous order and start again, or would you prefer to return to the previous order instead?
It seems you already have an order in-progress. Please finish or cancel your existing order before starting a new order.
Cancelling previous order...
Your order is already cancelled.