Show Taxi
Lijiang Yunnan, China
N/A, China

N/A, 中國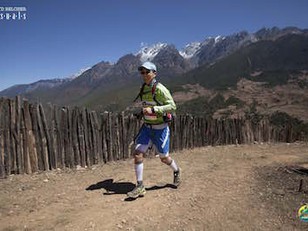 2018 – Lijiang Yunnan Action Asia 3 day Ultra Marathon
More Details
2018 – Lijiang Yunnan Action Asia 3 day Ultra Marathon (April 6-8, 2018)
| | |
| --- | --- |
| Phase 2: FEB 1 – MAR 18, 2018 | US $950 (approx. HKD $7,420) |
| Late fee price: MAR 19, 2018 – APR 1, 2017 | US $1,050 (approx. HKD $8,200) |

For AAE VIP who have participated at least one oversea's 3 day event from June 2016 until now, you can enjoy a 10% off discount rate to enter 2018 Lijiang Yunnan Action Asia 3 day Ultra Marathon. Please contact payment@actionasiaevents.com to get the registration code.
*Discount valid until Nov 30, 2017.
Multiple Person gift voucher
Please note that you will receive a HKD $500 Action X Store gift voucher (per person) as a BONUS, if two people register and PAY for your race registration at the same time (which is defined as within 24 hours of each other).
Charity Donation
Please note that your registration fee includes a $100 RMB donation to Action Asia Foundation (AAF). AAF will then make a donation on behalf of the event (and it's participants) which will be used towards providing school supplies in the local village. Please note that there is an option to provide an additional donation; and details of this can be found when completing the entry form.
For further information about the event, including what is included in the registration price, please click on this link: http://www.actionasiaevents.com/our-events/upcoming-events/2018-lijiangaa/overview.html
Changes, Cancellation & Refunds
Strictly no refunds once payment is made. Transfer of entry to a friend after payment is made is only allowed up to 2 weeks before race day. No transfer of credit to other events is possible. HK$150 (US$20) admin charge for name changes or category distance changes only up to 2 weeks before race day and is not allowed to be advertised in any media platform. Race Director has the final say on all matters.
Event Host
Action Asia Events (Host ID: 539)
You already have an order in progress. Would you like to cancel the previous order and start again, or would you prefer to return to the previous order instead?
It seems you already have an order in-progress. Please finish or cancel your existing order before starting a new order.
Cancelling previous order...
Your order is already cancelled.