Show Taxi
The Jockey Club Studio Theatre
2 Lower Albert Road,, Central, Hong Kong
賽馬會劇場
下亞厘畢道 2 號, 中環, 香港
Adam Johnson: North Korea in Fiction
More Details
In 2013, Adam Johnson's The Orphan Masters Son was awarded the Pulitzer Prize for Fiction, with judges declaring it "an exquisitely crafted novel that carries the reader on an adventuresome journey into the depths of totalitarian North Korea and into the most intimate spaces of the human heart". As part of our North Korea series, Johnson discusses his writing and research process behind the novel, and why it's so important that writers continue to tell the stories of North Koreans. Moderated by Kate Whitehead.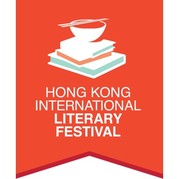 Event Host
Hong Kong International Literary Festival
You already have an order in progress. Would you like to cancel the previous order and start again, or would you prefer to return to the previous order instead?
It seems you already have an order in-progress. Please finish or cancel your existing order before starting a new order.
Cancelling previous order...
Your order is already cancelled.