Show Taxi
Hong Kong Sports Grounds
Please check specific sport for Venue, Hong Kong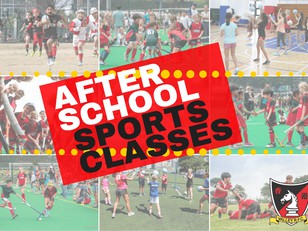 After School Sports Classes
FUN | movement patterns | SKILL DEVELOPMENT | teamwork
Event Details
Come join our After School Sports Classes! FUN action packed classes where we will look to establish good MOVEMENT PATTERNS, develop SPORT SPECIFIC SKILLS and fitness whilst empowering players CONFIDENCE, LEADERSHIP and TEAMWORK skills!
Our programmes exist to introduce sport to young athletes of all ages, backgrounds and skill levels with the purpose of providing the opportunity for each player to develop to their highest potential through our player pathway.
Experienced and Professional Setup
Classes are in English and led by our professional coaches.
Participants are split into age groups and all learn with appropriate sized equipment—e.g. balls, cones, mats etc.
Specially Designed Programmes
The Youth Programmes 'Curriculum' and 'Learning Outcomes' have been created by our professional coaches inline with our Long Term Athletic Model Framework. Our programmes contains hundreds of age-appropriate games and activities designed to progress players whilst they have fun.
Every session is planned to develop players in 3 areas:
Sport Specifc Skills
e.g. catching and passing, shooting, changing direction, modified games in pairs & threes etc.
Fundamental Movement Skills
e.g. agility, balance, coordination, speed, running, jumping, throwing, change of direction, spatial awareness etc.
Social Skills
e.g. following instructions, interaction with others, teamwork, communication, learning to win and lose, sportsmanship etc
NETBALL CLASSES
When: Friday Afternoons
Term 1 (10th September - 7th December 2018) and Term 2: (14th January - 4th April 2019)
Time
2:50 - 3:50pm Years 2,3,4,5,6 (Ages 6,7,8,9,10)
3:50 - 4:50pm Pending Registration Interest
Venue: Quarry Bay School, 6 Hau Yuen Path, Braemar Hill, North Point
Show more
More Details
Disclaimer: QBS or the English Schools Foundation do not recommend or endorse any external provider renting the school premises. There is no contractual arrangement between QBS/ESF and the club providers; any contractual arrangement that exists is between the parent and the club provide.
For more information please contact youth@valleyrfc.com or visit http://www.valleyrfc.com/youth.html
Event Host
Valley Rugby Football Club
You already have an order in progress. Would you like to cancel the previous order and start again, or would you prefer to return to the previous order instead?
It seems you already have an order in-progress. Please finish or cancel your existing order before starting a new order.
Cancelling previous order...
Your order is already cancelled.