Show Taxi
Gateway Theatre
3615 Jalan Bukit Merah, Singapore 159461, Singapore
Surrender
A Play by Ageless Theatre
Event Details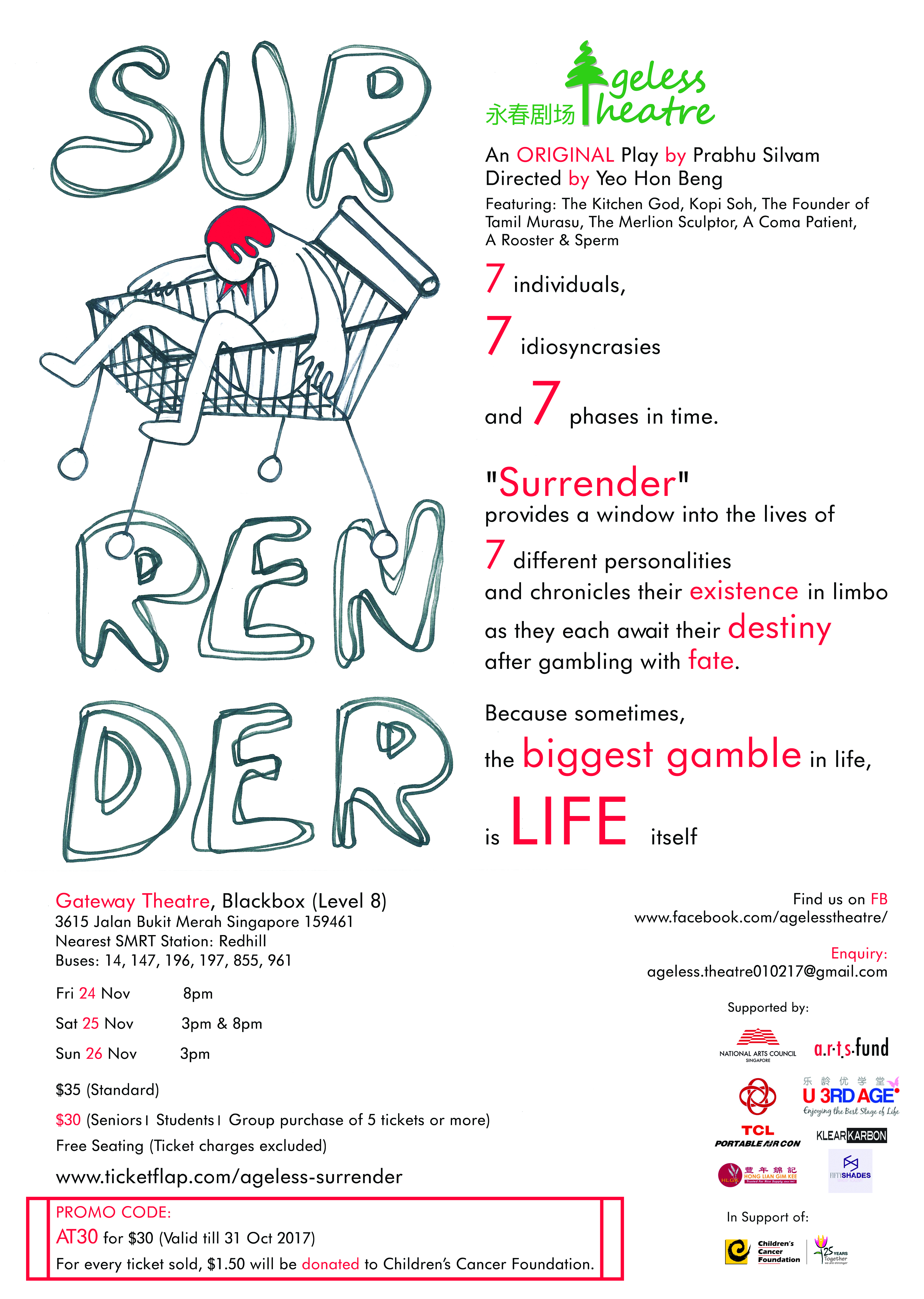 Show more
More Details
7 individuals, 7 idiosyncrasies and 7 ideologies.
'Surrender' provides a window into the lives of 7 different personalities and chronicles their existence in limbo. Each has made a serious gamble with fate in their respective lives and await the outcomes. Their lives get intertwined and soon the 7 individuals found out that as with everything else, liberation too comes with a price.
For each ticket sold, $1.50 will go to Children's Cancer Foundation.
Ageless Theatre in the Media:
Event Host
Ageless Theatre
You already have an order in progress. Would you like to cancel the previous order and start again, or would you prefer to return to the previous order instead?
It seems you already have an order in-progress. Please finish or cancel your existing order before starting a new order.
Cancelling previous order...
Your order is already cancelled.