Show Taxi
This Town Needs
1/F, Ocean One, 6 Shung Shun Street, Yau Tong, Kowloon, Hong Kong, Hong Kong

崇信街6號Ocean One 一樓, 九龍油塘, 香港
Louder Than You Think - Airhead Records 7th Anniversary Party
Event Details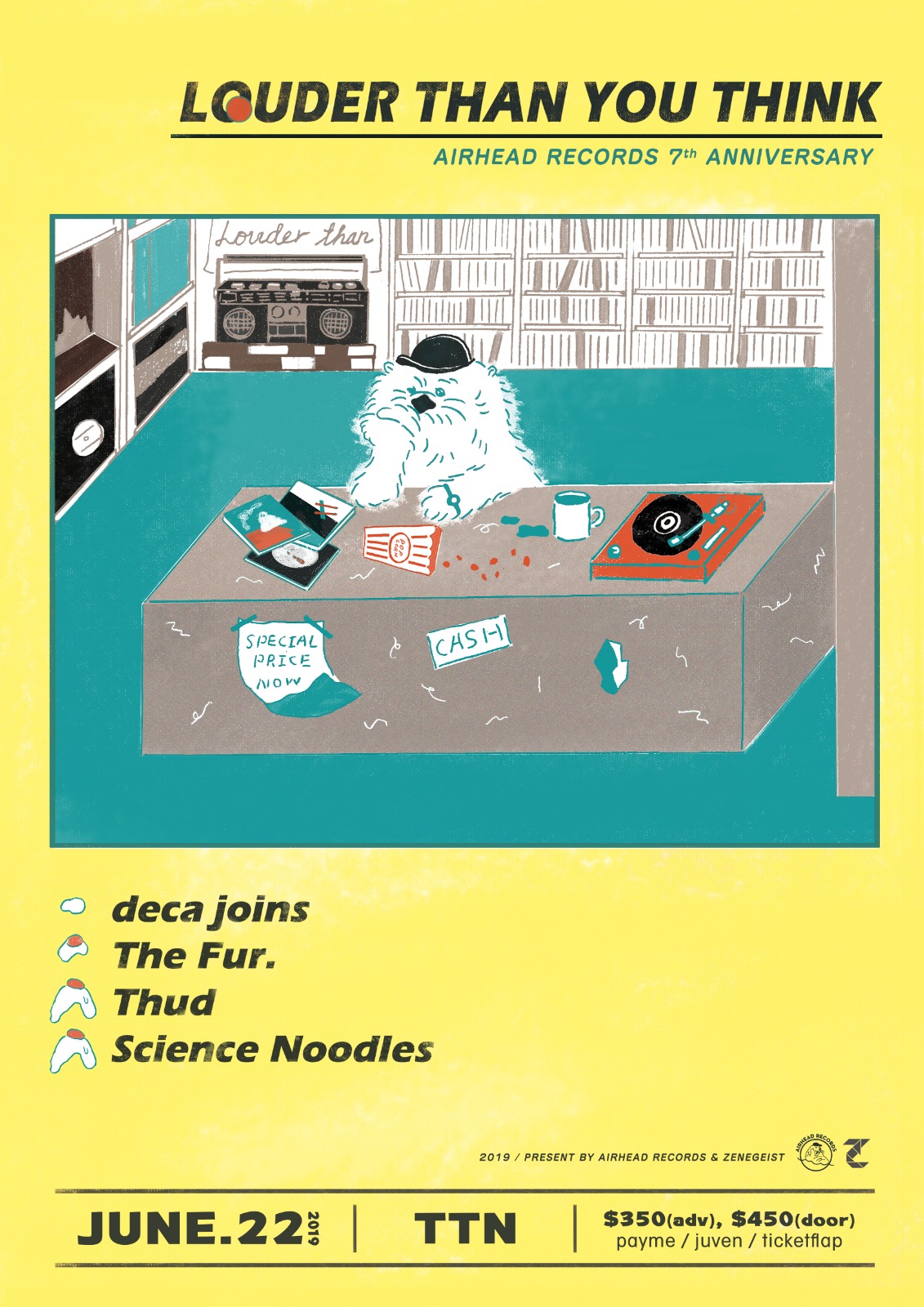 Show more
More Details
It's time to dance to the tune!
Join us to celebrate the 7th anniversary of the leading independent record all the way from Taiwan - Airhead Records. With the likes of the uncompromising indie- rock outfits such as Deca Joins, The Fur. from Taiwan and our local acts Thud and Science Noodles, this show is guaranteed to be a night that dance your socks off.
============================================
//Details//
Address: This Town Needs (TTN), 1st Floor, Ocean One, 6 Shung Shun Street, Yau Tong, Hong Kong
Date: 22/6/2019 (Sat)
Time: 19:00 ~ 23:00
Prices: $350(adv.)、$450(door)
Performing Bands: Deca joins、The Fur.、Thud、Science Noodles
============================================
#airhead #TTN #Yautong #Deca #Joins #The #Furs

You already have an order in progress. Would you like to cancel the previous order and start again, or would you prefer to return to the previous order instead?
It seems you already have an order in-progress. Please finish or cancel your existing order before starting a new order.
Cancelling previous order...
Your order is already cancelled.