Show Taxi
Hong Kong Visual Arts Centre, Lecture Theatre, Level 4
7A Kennedy Road, Central, Hong Kong, Hong Kong
香港視覺藝術中心 (四樓演講廳)
中環半山堅尼地道7A號, 香港
Alec Ash: Wish Lanterns
More Details
There are over 320 million people in their teens and twenties living in China. Born after Mao, and natives of a nation on the rise, they are destined to have an unprecedented influence on global affairs. These millennials, offspring of the one child policy, face fierce competition and pressure to succeed. Dislocated from their country's tumultuous past, they are caught between tradition and modernity. Their struggles are also the same as those of young people all over the world: moving out of home, starting a career, falling in love. Writer and journalist Alec Ash is in Hong Kong to talk about his literary non-fiction book Wish Lanterns and give insight to the conflicts and challenges, dreams and wishes of China's-and the world's-future. Ash is joined by Ilaria Maria Sala.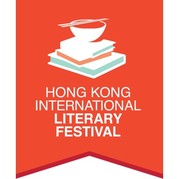 Event Host
Hong Kong International Literary Festival
You already have an order in progress. Would you like to cancel the previous order and start again, or would you prefer to return to the previous order instead?
It seems you already have an order in-progress. Please finish or cancel your existing order before starting a new order.
Cancelling previous order...
Your order is already cancelled.