Something went wrong, please start again.
If you wish to change your selection, you will need to start the package again. Would you like to restart your select for all items in the package, or continue with the currently selected options?
Show Taxi
JC Cube
10 Hollywood Road, Central
賽馬會立方
中環荷李活道10號
Please be aware that the system is unable to assign all the seats you have requested together in a single row.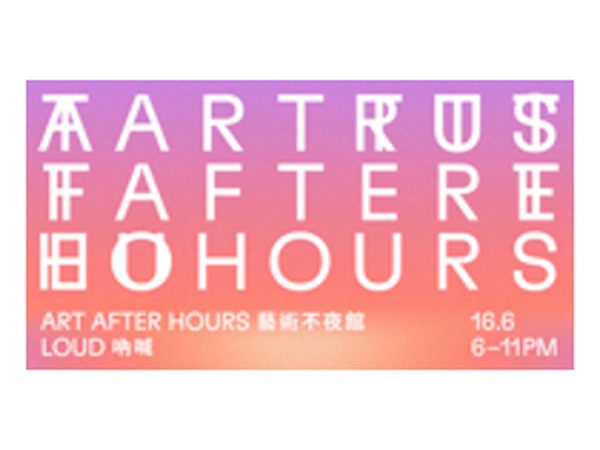 Art After Hours : LOUD
Event Details
Show more
More Details
This June, Art After Hours-LOUD brings together emerging artists with programmes of events that run from dusk into the late evening. In variouslocations throughout Tai Kwun, the human body metamorphoses into sculpture, noise becomes narrative, sound constructs space, and rap creates the written word.The artists attempt to reinvigoratethe basic senses, toexcite our perception of tension, to shoutthe dimensions of beauty in voices that will never die. Putting all the anxiety of an uncertain environment directly on display, they write about their feelings for home, open their arms to life with all its uncertainties, and embrace self-healing.
Art After Hours performances are staged in multiple areas of Tai Kwun. Audiences can move freely between these areas, enjoying the impact of sound and colour. This year, the programme will also feature improvisation, allowing audience members to experience an artist's interpretation ofhis or her work in its rawest form.
*Please purchase your ticket in advance for the Luna Is A Bep and David Boring shows. The doors at JC Cubewill open at 8 pm.Performances start at 8:30pm. To avoid disturbing other members of the audience, latecomers will be admitted only at intermission or during a suitable break in the performance.

Participating artists: Shane Aspegren, DAVID BORING, Jacklam Ho, Florence Lam, Luna Is A Bep

This event will fully comply with the most recent health and safety regulations, and social distancing measures will be in effect.
You already have an order in progress. Would you like to cancel the previous order and start again, or would you prefer to return to the previous order instead?
It seems you already have an order in-progress. Please finish or cancel your existing order before starting a new order.
Cancelling previous order...

Your order is already cancelled.
Sorry, your session has expired.