Show Taxi
AsiaWorld-Expo (Hall 8)
, , , Hong Kong
亞洲國際博覽館8號館
The Asia Horse Week 2019
Event Details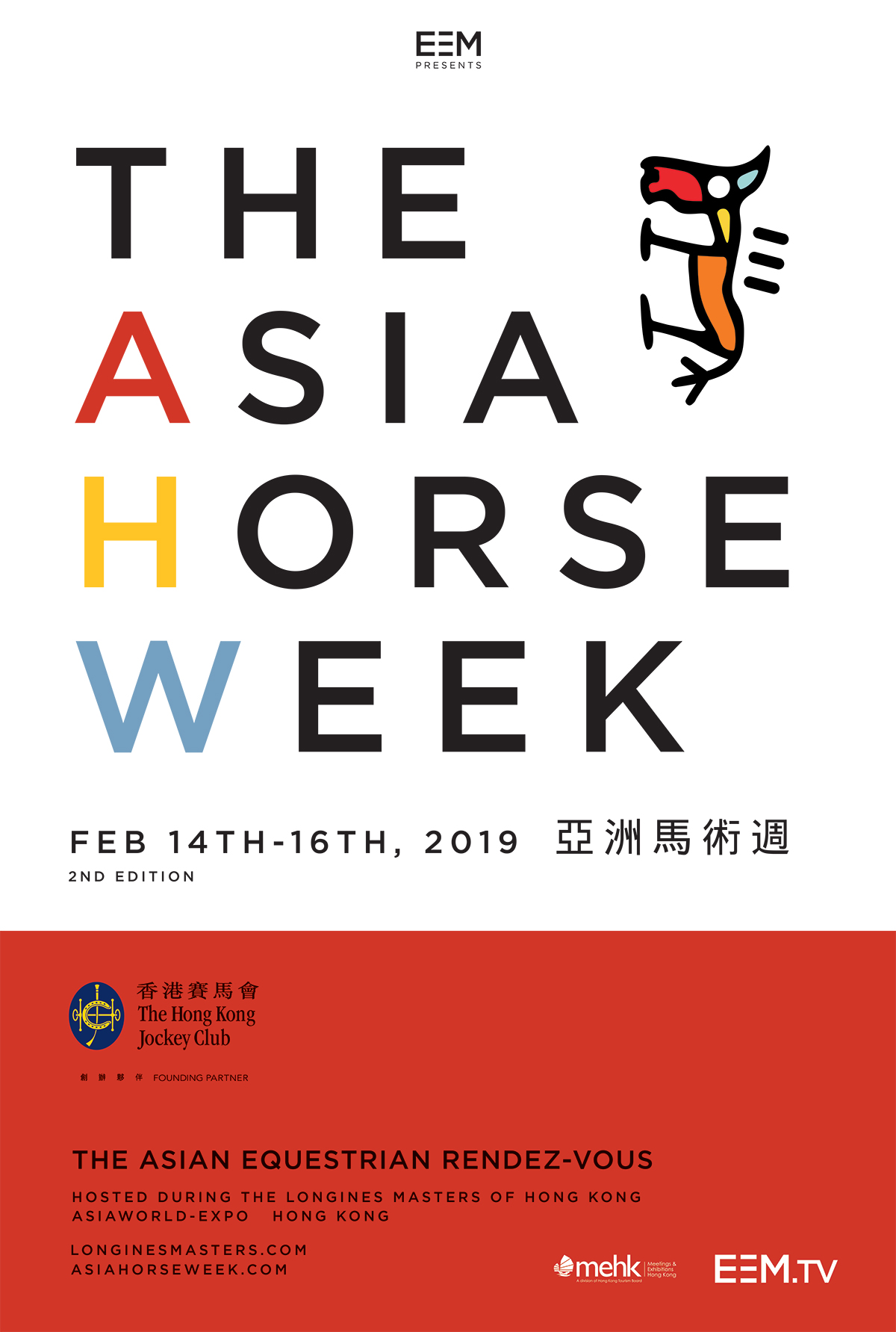 The Asian Equestrian Rendezvous
For its second edition, the Asia Horse Week is the annual meeting point of the Equestrian Industry and community held from 14th – 16th February 2019 at the AsiaWorld-Expo.
Alongside the Longines Masters of Hong Kong. this unique rendezvous where "East meet West" is the perfect forum to share experience, exchange knowledge and engage with the key players of the horse world.

- Learn from the experience and knowledge of the world leading experts in their field of the Equine industry coming from all over the world
- Find the best Equestrian products, services and brands gathered for you at the heart of the Asia Horse Week Village
- Engage with the most inspiring people who share their passions and stories
- Enjoy the best Asian Indoor Show Jumping competition, the Longines Masters of Hong Kong
Show more
You already have an order in progress. Would you like to cancel the previous order and start again, or would you prefer to return to the previous order instead?
It seems you already have an order in-progress. Please finish or cancel your existing order before starting a new order.
Cancelling previous order...
Your order is already cancelled.