Show Taxi
Carnegie's Hong Kong
G/F Spa Centre, 53-55 Lockhart Road, Wanchai, Hong Kong
Carnegie's Hong Kong presents their '50's Party'
Event Details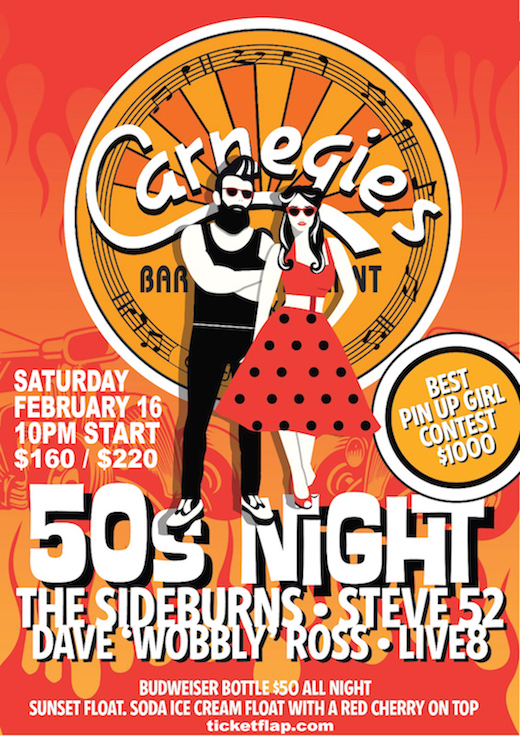 Show more
More Details
Carnegie's Hong Kong presents their '50's Party'.
With live performances by The Sideburns and Live8 with proper full vinyl sets from Dave 'Wobbly' Ross and Steve 52.
A $1000 pin-up girl contest.
$50 budweiser beers all night long.
$50 Sunset floats with a cherry on top all night long.
Limited number of presale tickets available for $160 including one standard drink. Very limited number of tickets on the night depending on capacity at $200 including one drink.
You already have an order in progress. Would you like to cancel the previous order and start again, or would you prefer to return to the previous order instead?
It seems you already have an order in-progress. Please finish or cancel your existing order before starting a new order.
Cancelling previous order...
Your order is already cancelled.