Show Taxi
Kennedy Town Community Complex, Function Room 3-4, 2/F
12 Rock Hill Street, Sai Wan, Kennedy Town, Hong Kong, Hong Kong
How to…Write Children's Fiction
More Details
Do you want to write children's fiction but are not sure where to start? In this workshop, Bhakti Mathur, creator of the Amma Tell Me series, will guide budding children's fiction authors through a series of writing exercises to generate and expand your ideas. Limited seats.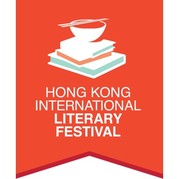 Event Host
Hong Kong International Literary Festival
You already have an order in progress. Would you like to cancel the previous order and start again, or would you prefer to return to the previous order instead?
It seems you already have an order in-progress. Please finish or cancel your existing order before starting a new order.
Cancelling previous order...
Your order is already cancelled.