Show Taxi
Hong Kong Football Club
3 Sports Road, Happy Valley, Hong Kong, Hong Kong
香港足球會
香港跑馬地, 體育路3號, 香港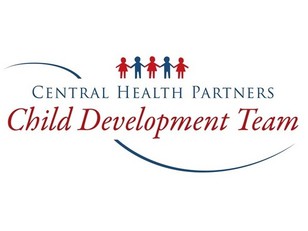 Positive psychology and the developing brain
Clinical Neuropsychology Programme November 5th 2015
Event Details
Show more
More Details
5th November
Afternoon Session – 2pm to 4pm

Positive psychology and the developing brain

Traditionally neuropsychology focused on assessing deficits and impairments with little attention paid to the person's strengths and preserved abilities. The influence of Positive Psychology has extended to the practice of Clinical Neuropsychology, where strengths, preserved abilities and capacity for new learning and adaptability are the priorities to be assessed and optimized in interventions. The research from neuroplasticity and environmental studies capitalize on these cognitive and behavioural strengths thereby maximizing ability and function in everyday life.


Dr. Simone Carton is the Principal Clinical Neuropsychologist and Head of the Department of Clinical Neuropsychology at the National Rehabilitation Hospital (NRH), Ireland. Following graduation in Clinical Psychology from Trinity College Dublin (TCD) in 1993, she completed specialist training in Clinical Neuropsychology at the National Hospital for Neurology and Neurosurgery, the Institute of Psychiatry, the Institute of Neurology London and the University of Surrey, UK.

Since 1995, Dr. Carton has worked primarily with patients with acquired brain injury (ABI) at the NRH. She has a particular interest in neurobehavioural changes associated with neurological changes and the implications these can have for the patient and their families.

Dr. Carton is a Clinical Lecturer in Clinical Neuropsychology on the Doctoral Programme at TCD and at the Royal College of Surgeons in Ireland, Royal College of Physicians in Ireland and University of Limerick. She is currently engaged in research in collaboration with TCD, National University Ireland Maynooth and the John Hopkins School of Medicine, USA.
Event Host
Central Health Partners Child Development Team
You already have an order in progress. Would you like to cancel the previous order and start again, or would you prefer to return to the previous order instead?
It seems you already have an order in-progress. Please finish or cancel your existing order before starting a new order.
Cancelling previous order...
Your order is already cancelled.