Show Taxi
Zentral
4-5/F. CALIFORNIA TOWER, 32 D'Aguilar Street, Central, Hong Kong, Hong Kong
Zentral 中央
中環德己立街 32 號加州大廈 4 至 5 樓, 香港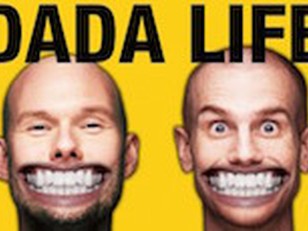 World Top 25 DJs - DADA LIFE
Event Details
Show more
More Details
Electric Wonderland
Feat Swedish EDM Superstar duo - DADA LIFE
Thursday, November 19 | 週四,11月19日
1st ever debut show in Hong Kong!
DADA LIFE 是歐美當代DJ指標人物,經常受邀於眾多大型音樂節 (Ultra 邁阿密, EDC 拉斯維加斯, Tomorrowland 比利時, TomorrowWorld 美國, Coachella 加利福尼亞州, Dada Land 全球範圍內)。憑著優異刷碟技巧和創作實力,的強烈個人風格總定能帶給樂迷們超乎想像的派對體驗! 預計山野情趣,和許多香蕉!
Swedish EDM Superstars DADA LIFE have taken the world of electronic music by storm, and show no signs of slowing down! They have performed at the hottest festivals in the World, Ultra - Miami, EDC - Vegas, Coachella, Tomorrowland, and their own, Dada Land! Expect wild fun at a whole new level, lots of bananas and the unique Dada experience! This is clearly one show not-to-be missed!
World Top #24 DJs - 2012/13
World Top #35 DJs - 2013/14
Tickets: www.ticketflap.com/dadalife
Large Groups & Table Packages: info@xin-wang.com
___________________________________________________________
Stay tuned for further info...
@ElectricWland #ElectricWonderland
@MusicFestAsia #MusicFestAsia
Event Host
Music Fest Asia
You already have an order in progress. Would you like to cancel the previous order and start again, or would you prefer to return to the previous order instead?
It seems you already have an order in-progress. Please finish or cancel your existing order before starting a new order.
Cancelling previous order...
Your order is already cancelled.