Show Taxi
The Vine
29 Burrows Street, Wan Chai, Hong Kong, Hong Kong
The Vine Centre
香港灣仔巴路士街29號, Wan Chai, Hong Kong, 香港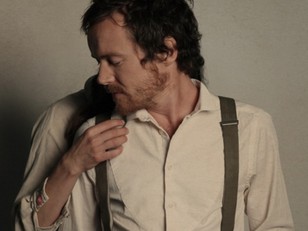 Damien Rice
More Details
YourMum presents: An intimate evening with DAMIEN RICE

Following on from his headlining slot, blowing away the many thousands of delighted fans on Clockenflap's main stage last November, the beloved Irish singer songwriter extraordinaire returns to Hong Kong in late May 2016. Performing in the intimate and sublime surrounds of The Vine Centre in Wan Chai, only a few hundred lucky fans will get the chance of a lifetime to see the award winning multi-instrumentalist in such an up close and personal setting.

Damien Rice shot to the popular consciousness following the release of his debut album 'O' in 2002. Winning the Shortlist Music Prize and featuring three top-30 singles in the UK, Rice became a bonafide household name very quickly. His second album '9' came in 2006 with numerous tracks being featured across film soundtrack and television episodes. 2014's follow up saw 'My Favourite Faded Fantasy' once more garner both widespread fan and critical success across the globe.
With the rarest of opportunities to catch Damien Rice perform in such an intimate setting, tickets are highly limited.
Please note - Unless you have opted out to receive Ticketflap news, all ticket buyers for this show will be added to Damien Rice's mailing list (you can unsubscribe from this any time). You will receive a free track from him as thanks.
If you have previously opted out from receiving Ticketflap news, and would like to now join this promotion, you simply need to logon to your account, click on 'My Account' and change your preference there.
You already have an order in progress. Would you like to cancel the previous order and start again, or would you prefer to return to the previous order instead?
It seems you already have an order in-progress. Please finish or cancel your existing order before starting a new order.
Cancelling previous order...
Your order is already cancelled.