Show Taxi
KEE Club
6/F, 32 Wellington Street, Central, Central, Hong Kong, Hong Kong

中環威靈頓街 32 號 6 樓, 香港
David Gething: Marathon Man
More Details
Seven marathons on seven continents in seven days. This is the World Marathon Challenge. It tests athletes to their limits, going from biting cold Antarctic conditions one day to dry desert heat another. To survive the onslaught of sensations—fear, fatigue, depression, elation—takes a special sort of determination and strength of will. Few would voluntarily take on such a challenge, and fewer still would finish it and write about it. Hong Kong-er David Gething did, and he is here to share his incredible journey which took him from a middle-aged couch potato to a World Marathon champion.
Ticket includes a drink.
Moderated by Anne-Marie Evans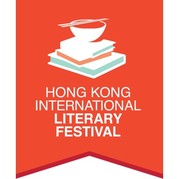 Event Host
Hong Kong International Literary Festival
You already have an order in progress. Would you like to cancel the previous order and start again, or would you prefer to return to the previous order instead?
It seems you already have an order in-progress. Please finish or cancel your existing order before starting a new order.
Cancelling previous order...
Your order is already cancelled.