Show Taxi
香港君悅酒店君寓中堂
The Lounge, The Residence, Mezzanine floor , Grand Hyatt Hong Kong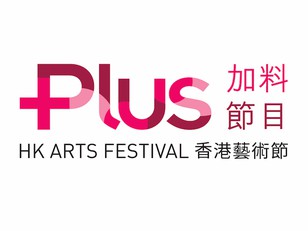 HKAF Distinguished Cultural Leader Series (V)
In Conversation with David Pountney, Artistic Director of Welsh National Opera
Event Details
The HKAF Distinguished Cultural Leader Series invites creative leaders from the performing arts industry to discuss topics ranging from arts management and leadership, to their own personal journey and approach to their art.
Festival PLUS is delighted to present David Pountney, Artistic Director of Welsh National Opera (WNO) as our special guest in the fifth edition of HKAF Distinguished Cultural Leader Series. One of the world's leading opera directors, Pountney gained international fame following his production of Katya Kabanova at the 1972 Wexford Festival and his pioneering Janáček cycle in collaboration with WNO. The veteran director is well recognised for his innovative approach and has directed more than 20 world premieres, many for lesserknown works. His prolific career includes titles such as Director of Productions for Scottish Opera and English National Opera, and Artistic Director of the Bregenz Festival (2003-2014). With a career spanning four decades, Mr Pountney will spark off a conversation with Angela Mackay, Managing Director-Asia Pacific of the Financial Times, talking about his passion for opera and the challenges facing the art form today
In English
PLUS event details: http://www.hk.artsfestivalplus.org/Events/view/392?lang=eng
HKAF Related programme: https://www.hk.artsfestival.org/en/programmes/debussy-pelleas-et-melisande/
Show more
More Details
Terms and Conditions
- Ticket verification will start 15 minutes before your registered session commences. Please present your QR code e-ticket to check in (a print-out or an electronic version). Otherwise your reserved seats will be released.
- A confirmed booking for PLUS events is non-transferable and non-refundable unless otherwise indicated.
- Members of the audience are required to present valid proof of identity identical to their ticket name upon admission.
- You are strongly advised to arrive punctually. The Hong Kong Arts Festival reserves the right to determine the time latecomers will be admitted. The Hong Kong Arts Festival also reserves the right to refuse admission to latecomers.
- There may be photography and filming at PLUS events. By attending, you consent to being photographed or filmed for use by The Hong Kong Arts Festival.
- Audience must comply with the rules and regulations of the venue.
- Should any dispute arise, the decision of The Hong Kong Arts Festival shall be final.
- The Hong Kong Arts Festival reserves the right to make changes to the programmes.
- By registering tickets for the programmes, you agree to our terms and conditions above.
For Typhoon and Rainstorm Procedures, please pay attention to the latest news released on the PLUS website: http://www.hk.artsfestivalplus.org/
Event Host
Hong Kong Arts Festival Society Limited
You already have an order in progress. Would you like to cancel the previous order and start again, or would you prefer to return to the previous order instead?
It seems you already have an order in-progress. Please finish or cancel your existing order before starting a new order.
Cancelling previous order...
Your order is already cancelled.