Show Taxi
Duddell's
Level 3, Shanghai Tang Mansion, 1 Duddell Street, Central, Hong Kong, Hong Kong
Duddell's Presents: The Royal Society of Explorers and Anthropologists Annual Masked Ball
A night of dark discovery, mystery and adventure
More Details
The Royal Society of Explorers and Anthropologists invites you to a night of dark discovery and adventure. At the Annual Masked Ball, wild wanderers and enigmatic explorers gather to disclose their recent findings in social, cultural and biological study.
Delve into a world of unfathomable curiosities and uncover human-kind's most alluring obscurities.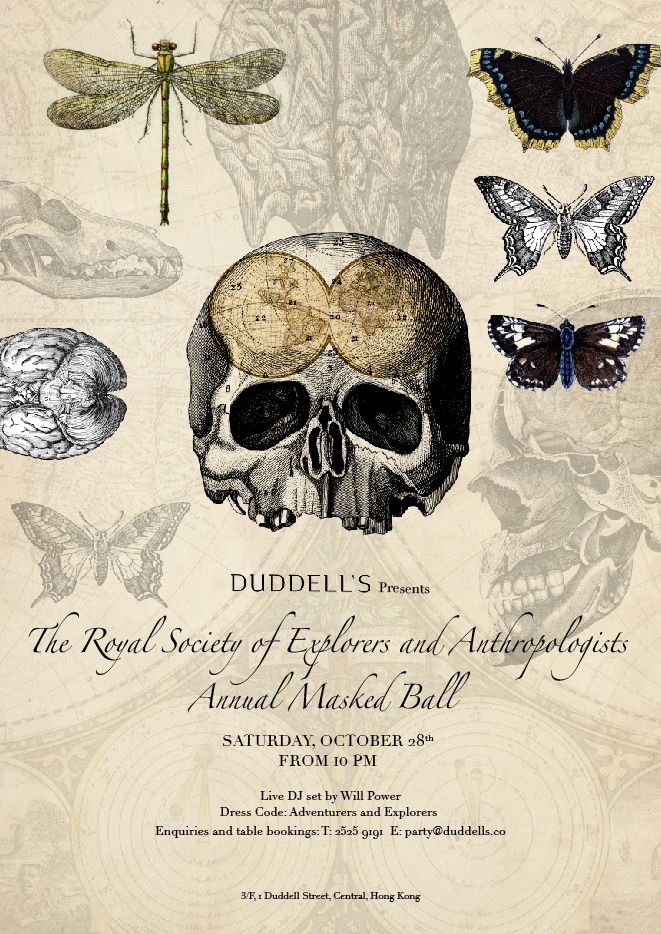 #halloween #duddells
You already have an order in progress. Would you like to cancel the previous order and start again, or would you prefer to return to the previous order instead?
It seems you already have an order in-progress. Please finish or cancel your existing order before starting a new order.
Cancelling previous order...
Your order is already cancelled.