Show Taxi
Hidden Agenda (Winful Industrial Building) - Dont use
2A, Winful Industrial Building, 15-17 Tai Yip Street, Kwun Tong, Hong Kong, Hong Kong
Hidden Agenda
永富工業大廈 2 樓 A 室, 大業街 15-17 號, 香港牛頭角, 香港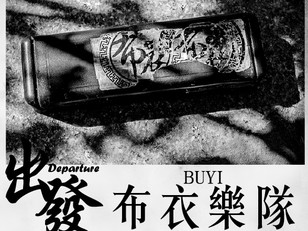 Buyi
More Details
Band from Ning Xia, Buyi is a Chinese folk rock band with more than 18 years music experience. The band has been rated as one of the most concerning and outstanding folk rock bands by Chinese mainstream media. By listening to the Buyi's distinctive music, you will feel the unique atmosphere of beautiful Northwest China.

These days, Buyi's unique Northwest style music has become recognizable by many musicians. From the beginning to present, although the band members had faced lots of difficulties, they had insisted on their music ideal, keeping on to their rock journey.

Buyi's attitude has determines their music style of passion and freedom. Together with their vast diversification of music, and their ideal of simplicity and humor, Buyi change to become more self-confidence with their latest album.

24 October, begin your journey with Buyi at Hidden Agenda!!
You already have an order in progress. Would you like to cancel the previous order and start again, or would you prefer to return to the previous order instead?
It seems you already have an order in-progress. Please finish or cancel your existing order before starting a new order.
Cancelling previous order...
Your order is already cancelled.