Show Taxi
VRC Clubhouse - Deepwater Bay
R.B.L. 710 Island Road, Deep Water Bay, Hong Kong
VRC 會所 - 深水灣
深水灣香島道 710 道, 香港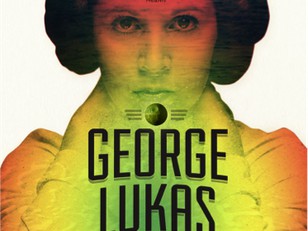 George Lukas Reggae Movement
First Sunday Session on the Beach
More Details
George Lukas is a new reggae party concept for some of the best Sundays imaginable in Hong Kong, brought to you by OoOH: Out of the Ordinary Happenings.
We are launching this new movement on the beach, catering not only to hardcore reggae fans, but for everyone with a sense of life as we truly believe this is the music that everyone likes and should love.
The project aims to create great afternoons with cool people and ultimately grow the "easy" scene in general with some of the best reggae DJs and personalities.
Why is it George Lukas then? Because we are taking reggae out of its usual context and shaking it up a little bit, so that you can all enjoy the vibe in a free and refreshing environment with some of the greatest people in Hong Kong. And we also don't mind Star Wars at all.
Join us, if you want something different. The Groove Thief will also be releasing his latest dub/reggae mixtape at this event, with a free CD for all in attendance. And of course: may the force be with you!
You already have an order in progress. Would you like to cancel the previous order and start again, or would you prefer to return to the previous order instead?
It seems you already have an order in-progress. Please finish or cancel your existing order before starting a new order.
Cancelling previous order...
Your order is already cancelled.