Show Taxi
KITEC Music Zone @ E-Max
Ground Floor, KITEC, 1 Trademart Drive, Kowloon Bay, Hong Kong

展貿徑1號九龍灣國際展貿中心地下, 九龍灣, 香港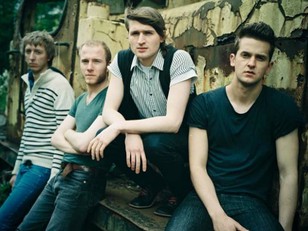 Wild Beasts + Jon Hopkins
More Details
*** THIS EVENT IS CANCELLED. INFO ON REFUND OPTIONS WILL BE SENT TO YOUR EMAIL ADDRESS REGISTERED TO TICKETFLAP***

Your Mum and Hostess Club are delighted to announce November's Hostess Club line up, with two of the most innovative and exciting artists currently around: Wild Beasts and Jon Hopkins.

Wild Beasts
Wild Beasts don't sound like any boys-with-guitars band you've ever heard. Gleaming and sparkling with the most intense of 1980s and 1990s electronic sound rethought and retooled with exquisite detail for the 21st century.

The Line of Best Fit: "They've pulled off possibly the most intelligent, involving and profound record since OK Computer." 10/10.

Jon Hopkins
Expert producer, Ivor Novello & Mercury Prize nominated composer (and long term collaborator of Brian Eno and Coldplay) Jon Hopkins Specialises in using organic, real world sounds (vs computer derived electronica) creating the most engaging human electronic dance music you're likely to hear for a long time.

Mixmag: "Bold, brilliant and beautiful." 10/10
MusicOMH "A modern classic"10/10
Pitchfork: "A remarkably visceral, sensual, confident electronic record" 10/10.
You already have an order in progress. Would you like to cancel the previous order and start again, or would you prefer to return to the previous order instead?
It seems you already have an order in-progress. Please finish or cancel your existing order before starting a new order.
Cancelling previous order...
Your order is already cancelled.