Show Taxi
Hidden Agenda (Winful Industrial Building) - Dont use
2A, Winful Industrial Building, 15-17 Tai Yip Street, Kwun Tong, Hong Kong, Hong Kong
Hidden Agenda
永富工業大廈 2 樓 A 室, 大業街 15-17 號, 香港牛頭角, 香港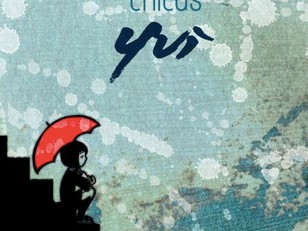 Childs
More Details
Paúl Marrón, Manuel Castañeda and new live members Jesus Neri, Nico Pradilla & Susy Liceaga are the current lineup that form Childs. Inspired by anime aesthetics, icelandic elfin pop, sounds from the shoegaze era in the early nineties and indie rock, this project (originated in 2001 in Ensenada, Mexico) have developed a strong cult following in their country.

Their music stops short of being more than dream passages in a world full of pop opportunities, transcending simple trends of indie electronic music.
You already have an order in progress. Would you like to cancel the previous order and start again, or would you prefer to return to the previous order instead?
It seems you already have an order in-progress. Please finish or cancel your existing order before starting a new order.
Cancelling previous order...
Your order is already cancelled.