Show Taxi
Hong Kong Visual Arts Centre, Lecture Theatre, Level 4
7A Kennedy Road, Central, Hong Kong, Hong Kong
香港視覺藝術中心 (四樓演講廳)
中環半山堅尼地道7A號, 香港
Evolution of Ideas
More Details
Local writer Melanie Ho is in conversation with three internationally acclaimed writers; Sarah Howe, whose collection Loop of Jade was recently awarded with the T.S. Eliot Prize; Helen Oyeyemi, whose latest collection of short stories received critical acclaim, and Hanya Yanagihara, author of A Little Life which continues to make waves since its publication in 2015. Discover what inspires each of these writers and learn more about their creative processes.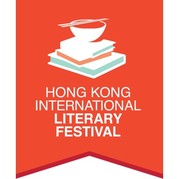 Event Host
Hong Kong International Literary Festival
You already have an order in progress. Would you like to cancel the previous order and start again, or would you prefer to return to the previous order instead?
It seems you already have an order in-progress. Please finish or cancel your existing order before starting a new order.
Cancelling previous order...
Your order is already cancelled.