Show Taxi
The Jockey Club Studio Theatre
2 Lower Albert Road,, Central, Hong Kong
賽馬會劇場
下亞厘畢道 2 號, 中環, 香港
Frank Dikötter: A Cultural Revolution
More Details
After the economic disaster of the Great Leap Forward that claimed tens of millions of lives from 1958 to 1962, an ageing Mao Zedong launched an ambitious scheme to shore up his reputation and eliminate those he viewed as a threat to his legacy. Young students formed the Red Guards, vowing to defend the Chairman to the death, but soon rival factions started fighting each other in the streets in the name of revolutionary purity. As the country descended into chaos, the military intervened, turning China into a garrison state marked by bloody purges that crushed as many as one in fifty people. In this book, the final installment of the People's Trilogy, Frank Dikötter casts China's most tumultuous era in a wholly new light. Dikötter is in conversation with Fionnuala McHugh.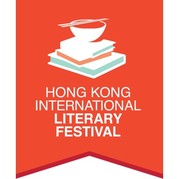 Event Host
Hong Kong International Literary Festival
You already have an order in progress. Would you like to cancel the previous order and start again, or would you prefer to return to the previous order instead?
It seems you already have an order in-progress. Please finish or cancel your existing order before starting a new order.
Cancelling previous order...
Your order is already cancelled.