Show Taxi
The Pulse
28 Bench Road, Repulse Bay, Hong Kong, Hong Kong
灘畔商場
淺水灣海灘道, 28 號灘畔商場, 香港
Full Moon Festival
Event Details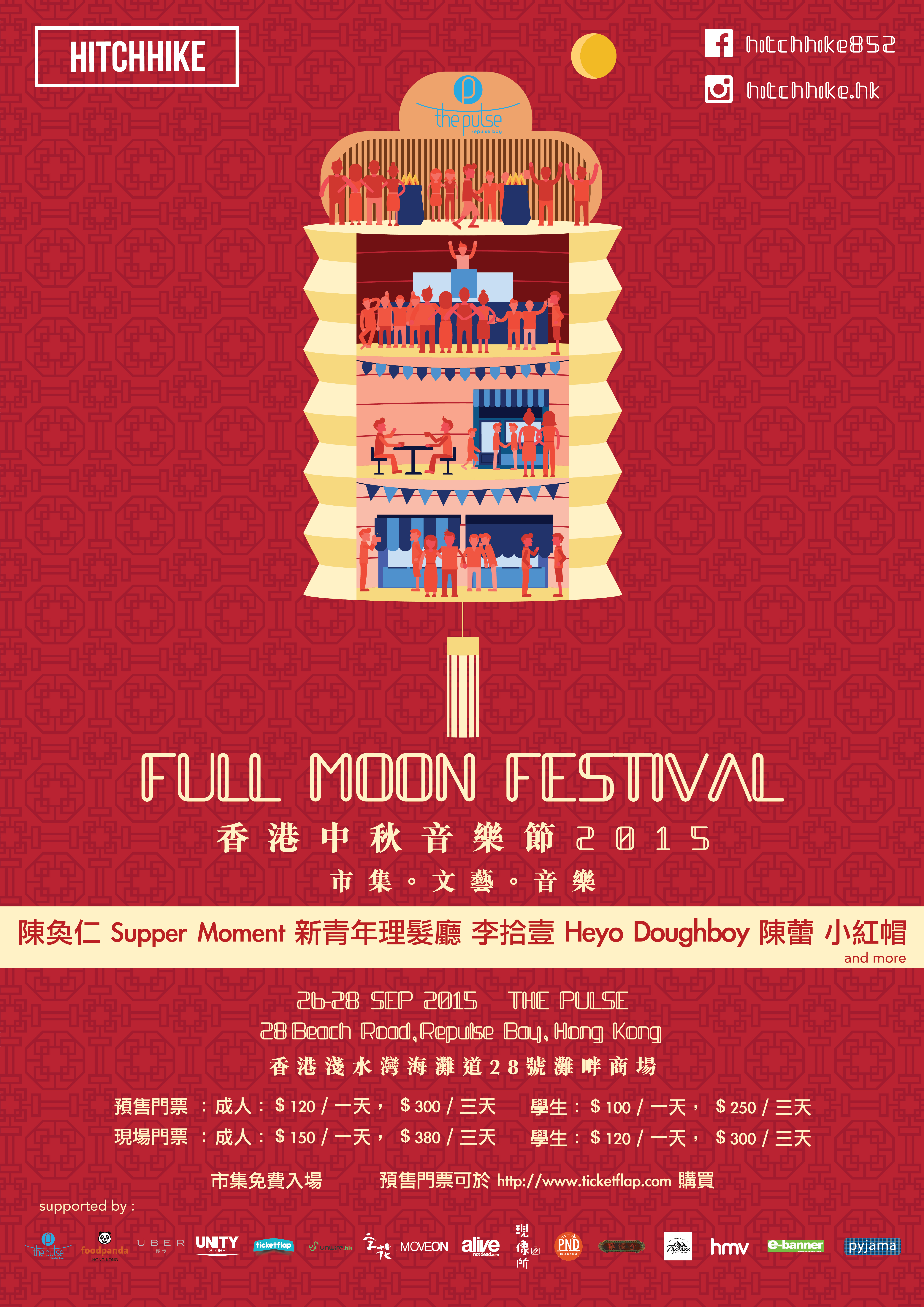 Show more
More Details
*Student tickets discount applies only to: hold a valid student ID card of Hong Kong full-time students (of any age).
children under twelve years of age who can Admission is free accompanied by adults.
Organized by HITCHHIKE, the Full Moon Festival will be held at The Pulse during the three day holidays, from 26th to 28th of September. Not only will we have various very exotic music programs, there are also delicious food, art & crafts workshop, barber shop, flea market, & etc...
So, come and join in! Let's hang out together, enjoying a special Full Moon Festival celebration at the beautiful beaches of the Repulse Bay.
Performance
陳奐仁 Hanjin Tan*Supper Moment
李拾壹 Subyub*Sensi Lion *陳蕾 Panther Chan*Heyo & Doughboy*新青年理髮廳 New Youth Barber Shop*NI.NE.MO*小紅帽 SilHungMo*Nowhere boys*嘿唷*merry lamb lamb*ZOOOOOM
Wild $tyle*Jay.L & Kada.C*Popguyz
DJ JFung*DJ Johnnie Darka*and more..!!
You already have an order in progress. Would you like to cancel the previous order and start again, or would you prefer to return to the previous order instead?
It seems you already have an order in-progress. Please finish or cancel your existing order before starting a new order.
Cancelling previous order...
Your order is already cancelled.