Show Taxi
Various Venues
Please refer to event details, Hong Kong
The Gig Week HK - Week Pass
Event Details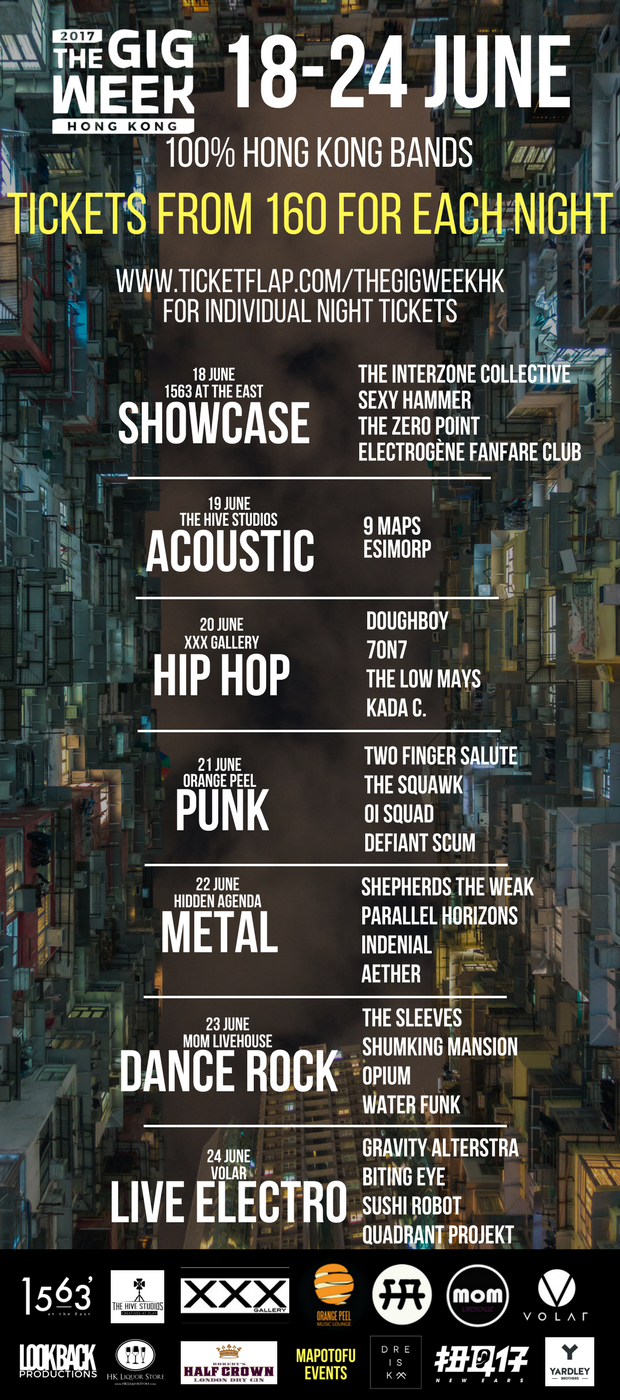 Show more
More Details
For less than the price of 4 nights, discover Hong Kong's hottest bands for a whole week!
We all love the excitement of large music festivals, but let's face it, there's more to music than headliners and huge stages. From all over the world and all from Hong Kong, The Gig Week brings you the perfect mix of passionate artists with more guts than labels, the creative vibes of a grassroot platform and the intimacy of the city's most vibrant live music venues. Come discover and celebrate the best of Hong Kong's local music! Seven days of gigs in seven different venues across the city with seven unique line-ups to support and promote local musicians. The Gig Week is designed to let you celebrate and discover local music that's indie, fresh, and powerful. Plug in the mic and crank up the amps, it's time to make your average week, so much more!
To see tickets for other nights of The Gig Week, please go to www.ticketflap.com/thegigweekhk
Event Host
Mapotofu Events Ltd
You already have an order in progress. Would you like to cancel the previous order and start again, or would you prefer to return to the previous order instead?
It seems you already have an order in-progress. Please finish or cancel your existing order before starting a new order.
Cancelling previous order...
Your order is already cancelled.