Show Taxi
The Hive, Kennedy Town
8th Floor, Unit 1, Cheung Hing Industrial Building, 12P Smithfield, Kennedy Town, Kennedy MTR, nearest exit A, Hong Kong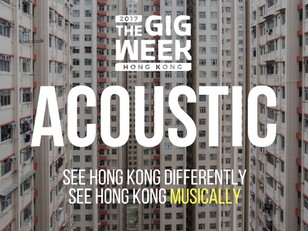 #TheGigWeekHK presents Mellow Monday
Event Details
Show more
More Details
Mellow Monday - Acoustic night
Mondays are Mondays... Let us help you deal with that harsh reality. Tonight we're unplugging our amps and putting on our chillest vibes at The Hive Studios in Kennedy Town. Give in to the ethereal tunes of 9 Maps, and let yourself be subdued by the floaty energy of the four folksy dudes of Esimorp.
To round off an already delightfully pleasant evening of music, HK Liquor Store will be bringing you a special menu of cocktails to choose from to sip away your Monday blues.
To see tickets for other nights of The Gig Week, please go to www.ticketflap.com/thegigweekhk
If you're interested in more than one event, consider buying the week pass!
www.ticketflap.com/gigweekhk-pass
Event Host
Mapotofu Events Ltd
You already have an order in progress. Would you like to cancel the previous order and start again, or would you prefer to return to the previous order instead?
It seems you already have an order in-progress. Please finish or cancel your existing order before starting a new order.
Cancelling previous order...
Your order is already cancelled.