Show Taxi
Hidden Agenda (Winful Industrial Building) - Dont use
2A, Winful Industrial Building, 15-17 Tai Yip Street, Kwun Tong, Hong Kong, Hong Kong
Hidden Agenda
永富工業大廈 2 樓 A 室, 大業街 15-17 號, 香港牛頭角, 香港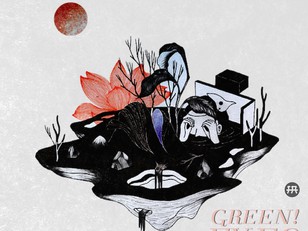 Green!Eyes - Glossolalia Vol.2 CD Release
Co-starring band : Chochukmo (HK)
More Details
Amazingly after ten years together Hidden Agenda is excited to announce that Green!Eyes is finally playing their first show in Hong Kong.

Green!Eyes hail from the thriving Taiwanese indie music scene.

You will be surprised by the strikingly good looking lead vocal Wang, his voice gentle and feminine.

It is however no surprise they have over 300,000 hits on YouTube
https://www.youtube.com/watch?v=yYx2QGzg9zs

This is a perfect chance to come and see the band play live.

Local Indie favourites Chochukmo will support.
You already have an order in progress. Would you like to cancel the previous order and start again, or would you prefer to return to the previous order instead?
It seems you already have an order in-progress. Please finish or cancel your existing order before starting a new order.
Cancelling previous order...
Your order is already cancelled.