Show Taxi
The Jockey Club Studio Theatre
2 Lower Albert Road,, Central, Hong Kong
賽馬會劇場
下亞厘畢道 2 號, 中環, 香港
Helen Oyeyemi in Conversation
More Details
Helen Oyeyemi's first novel, The Icarus Girl, was written when she was just a teenager and published when she was 21. Since then, Oyeyemi has gone on to write a further five books and, along the way, has been listed on Granta's prestigious Best of Young British Novelists list. Her collection of short stories, What is Not Yours is Not Yours, was released earlier this year to great praise, with TIME Magazine noting it as the 'Best Book of 2016 So Far'. Jason Lee will talk to Oyeyemi about her work, what draws her to fairytales and the process behind reinventing them.
Helen Oyeyemi's visit is supported by the British Council.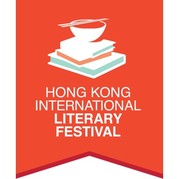 Event Host
Hong Kong International Literary Festival
You already have an order in progress. Would you like to cancel the previous order and start again, or would you prefer to return to the previous order instead?
It seems you already have an order in-progress. Please finish or cancel your existing order before starting a new order.
Cancelling previous order...
Your order is already cancelled.