Show Taxi
KEE Club
6/F, 32 Wellington Street, Central, Central, Hong Kong, Hong Kong

中環威靈頓街 32 號 6 樓, 香港
Himalayan High
Event Details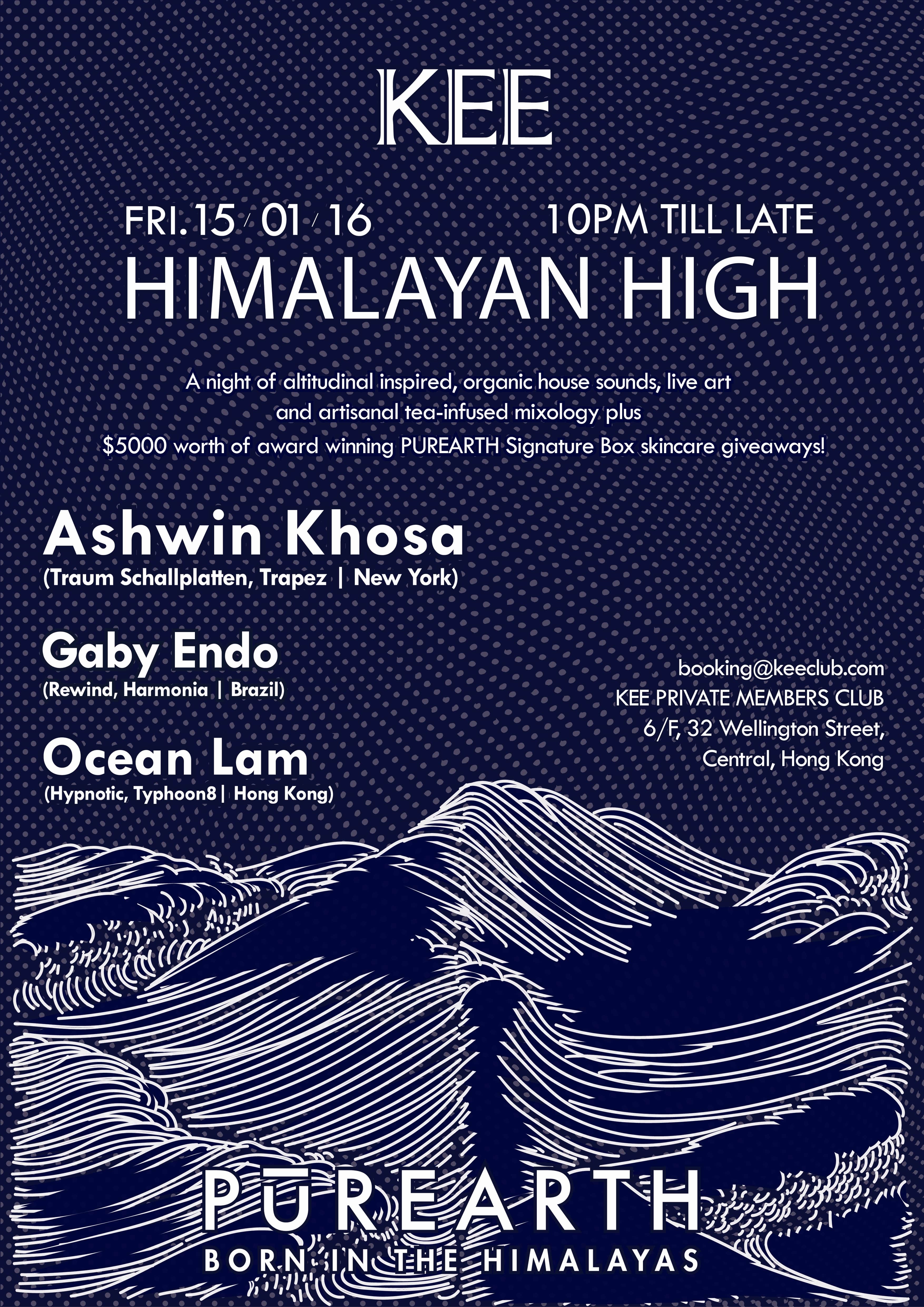 Show more
More Details
For a night of electronic underground, KEE Club and PUREARTH are offering you something organic that will take you to a Himalayan High.
Early bird tickets: HKD 150 (includes 1 complimentary drink)
Tickets at the door: HKD 200 (includes 1 complimentary drink)
With residencies in the US and Asia, recording artist and DJ Ashwin Khosa has also performed at Mysteryland and Groovefest, and he's ready to bring his act to KEE Club.
Co-founder of Love&Beats and Rewind, DJ (and model!) Gaby Endo is here to introduce you to the tech and deep house zone, where tribunal rhythmics and melodies collide.
Social Room's very own Music Director and one of Clockenflap's headliners for the past few years, Ocean Lam is ready to bring her own style of electronic underground for your listening pleasure.
You already have an order in progress. Would you like to cancel the previous order and start again, or would you prefer to return to the previous order instead?
It seems you already have an order in-progress. Please finish or cancel your existing order before starting a new order.
Cancelling previous order...
Your order is already cancelled.