Show Taxi
MOM Livehouse
B39 , Seven Seas Shopping Centre,, 113-121 King's Road, North Point, Hong Kong

北角英皇道 113 - 121 號, 七海商業中心 B39, 香港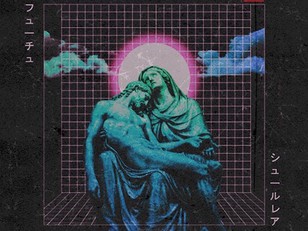 Hip Hop From Asia Tour
More Details
We will be launching our first ever music tour aimed at promoting artists from around the globe across the Asian region. The first leg of our tour will consist of stops in Hong Kong, Macau, China, Malaysia and Singapore.

Tour Headliners:

Xabitat - A Hong-Kong based multicultural media collective comprising of actors, videographers and musicians. Highly inspired by youth, fashion, and hip-hop culture, Xabitat are on the verge of taking over Asian entertainment.

Quemussolini - A Newark, New Jersey native. Mussolini is in the midst of creating platinum selling music. The Business Mogul is on an epic journey with a new international mix-tape called PROJECT GEEK. The genres consist of E.D.M., R&B, Hip-Hop, Country, K-Pop, Jazz, and Rock. With just under 4.5 billion people and over half the population of the world, Asia is an expanding market for new musicians and artists. Media sales and entertainment consumption has skyrocketed.
This Geek Gang Mix-Tape Project will make history!

E.T THE HUMAN - Based in Malaysia. A hip-hop DJ, creative director and music producer. He has a passion for street wear & hip-hop with strong NYC influences. E.T THE HUMAN is keen to put Malaysia on the map with a tour stop in his city.
Event Host
MTM & IUU Music Group Asia
You already have an order in progress. Would you like to cancel the previous order and start again, or would you prefer to return to the previous order instead?
It seems you already have an order in-progress. Please finish or cancel your existing order before starting a new order.
Cancelling previous order...
Your order is already cancelled.