Show Taxi
The Riff
8/F California Tower, 30-32 D'Aguilar St, Central, Hong Kong
Hong Kong As F*ck: Episode #7
Event Details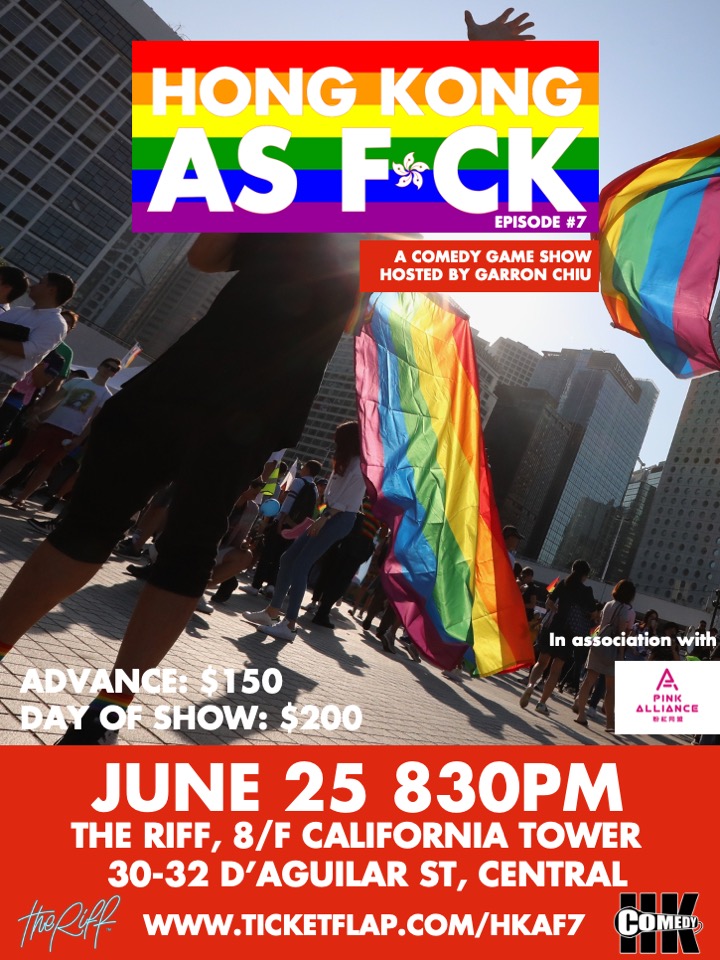 Show more
More Details

NEW SHOW: Hong Kong As F*CK is back with a very special #PRIDE EDITION show in association with @pinkalliancehk

Catch HK's favorite live game show and win amazing prizes, and participate in some epic games and rants with a panel of the city's top queer comedians including @iamgarron, @karigunnarsson, @seththinksthoughts, James Downes and surprise guests!

Pink Alliance is a non-profit organization whose mission is to advance dignity, acceptance and equal rights for people of different sexual orientations and gender identities in HK.

Advance tickets on sale now.
You already have an order in progress. Would you like to cancel the previous order and start again, or would you prefer to return to the previous order instead?
It seems you already have an order in-progress. Please finish or cancel your existing order before starting a new order.
Cancelling previous order...
Your order is already cancelled.