Show Taxi
Hong Kong Visual Arts Centre, Lecture Theatre, Level 4
7A Kennedy Road, Central, Hong Kong, Hong Kong
香港視覺藝術中心 (四樓演講廳)
中環半山堅尼地道7A號, 香港
Hong Kong and Mainland Cities in 1986, 1996, 2006, & 2016: A Conversation
More Details
How have Hong Kong and mainland cities such as Beijing and Shanghai changed dramatically over the course of the last three decades? What, if anything, has remained constant about these places -- and about the relationship between them --throughout this era of urban change and political transformation? These are among the topics that will be explored in a wide-ranging dialogue between Hong Kong-raised and Hong Kong-based editor Zoher Abdoolcarim and China specialist Jeffrey Wasserstrom.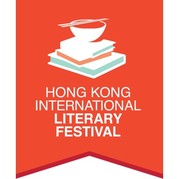 Event Host
Hong Kong International Literary Festival
You already have an order in progress. Would you like to cancel the previous order and start again, or would you prefer to return to the previous order instead?
It seems you already have an order in-progress. Please finish or cancel your existing order before starting a new order.
Cancelling previous order...
Your order is already cancelled.