Show Taxi
Downstairs, The Fringe Club
2 Lower Albert Road, Central, Hong Kong
Downstairs, The Fringe Club
下亞厘畢道 2 號, 中環, 香港
Hong Kong Stories
More Details
Come and hear true stories told before a live audience from Hong Kong Stories: an ordinary collection of people telling extraordinary stories. The show is a journey from hilarious, heart-warming experiences to mildly embarrassing anecdotes and life changing tragedies. Better than comedy. Better than drama. It's real life.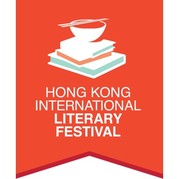 Event Host
Hong Kong International Literary Festival
You already have an order in progress. Would you like to cancel the previous order and start again, or would you prefer to return to the previous order instead?
It seems you already have an order in-progress. Please finish or cancel your existing order before starting a new order.
Cancelling previous order...
Your order is already cancelled.