Show Taxi
Hong Kong Visual Arts Centre, Lecture Theatre, Level 4
7A Kennedy Road, Central, Hong Kong, Hong Kong
香港視覺藝術中心 (四樓演講廳)
中環半山堅尼地道7A號, 香港
Tales from Hong Kong
More Details
Two writers, an editor and a publisher all based in Hong Kong come together to talk about the value of expat writing. Is it overvalued or undervalued in Hong Kong? Who has the authority to write candidly about the city? Elbert Lee moderates Gillian Bickley, Tammy Ho-Lai Ming and Kate Rogers.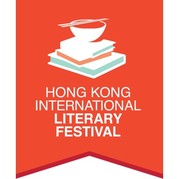 Event Host
Hong Kong International Literary Festival
You already have an order in progress. Would you like to cancel the previous order and start again, or would you prefer to return to the previous order instead?
It seems you already have an order in-progress. Please finish or cancel your existing order before starting a new order.
Cancelling previous order...
Your order is already cancelled.