Show Taxi
The HUB - The Theatre
1F, Fortune Building, 150-158 Lockhart Road, Wan Chai, Hong Kong, Hong Kong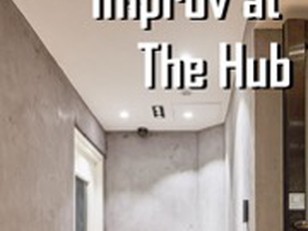 Hong Kong Improv presents Improv at The Hub: Springtime Silliness!
Event Details
Show more
More Details
Ah, it's May... which means we get about a day and half of spring until the humidity hits full force! So why not "spring" into spring with some laughs at our next improv show!

Hong Kong Improv presents another show in a monthly series of improvised comedy performances at The Hub, featuring Hong Kong's own 3 Dudes Improv and People's Liberation Improv! Each show is unique and interactive, as our players will act out scenes based on suggestions from you, the audience... similar to the popular TV show "Whose Line is it Anyway?"

Showtime is 9pm and is BYOB... and probably not suitable for the kids! ;)

Tickets are HK$160 ahead of time, or HK$180 in cash at the door. Tickets available on Ticketflap or at the door.
For student or group rates (or for any other enquiries), please contact us at hongkongimprov@gmail.com

The Hub
1F, Fortune Building, 150-158 Lockhart Road,
Wan Chai, Hong Kong
(right across from the Wan Chai MTR, Exit A1)
Event Host
Hong Kong Improv
You already have an order in progress. Would you like to cancel the previous order and start again, or would you prefer to return to the previous order instead?
It seems you already have an order in-progress. Please finish or cancel your existing order before starting a new order.
Cancelling previous order...
Your order is already cancelled.