Show Taxi
Fine Wines SG Tasting Room
114 Lavender Street #02-60 CT Hub 2 , Singapore 338729, Singapore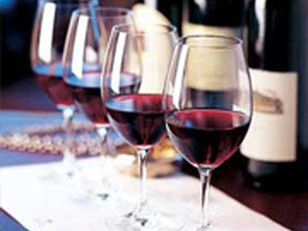 INTRODUCTION TO BORDEAUX MASTERCLASS
Highly Recommended For Beginners & Intermediates
Event Details
Show more
More Details
Bordeaux is the largest vineyard of fine wines in the world and it is the world's most popular wine for many reasons, starting from their unique taste, character and style in their wines. Join us as we discover why Bordeaux has such an enviable reputation for its red wines.
This introductory class is that is packed with practical information that will turn you into a confident wine consumer–in more ways than one! Improve your wine knowledge and discover your wine palate!
Learn a lifelong skill that can help you in your quest to find your dream wine!
Lesson Overview
1) History and the importance of the 1855, 1955, 1959 Bordeaux Classifications & Cru Bourgeois wines
2) Understanding Bordeaux's 7 main appellations and their different wine styles
3) Bordeaux grape varieties: characteristic aromas and flavors
4) The flavor profiles of Left Bank and Right Bank wines, how they differ and why.
Wine Tasting Overview (4 Premium + 1 Entry Level Wines)
4) Compare and taste the 5 different wines from Margaux, Pessac Leognan, St Emilion, Lalande De Pomerol
5) Put Your Wine Palate To The Test – Premium Wines vs Entry Level Wines
6) What to look out for when buying wines
7) Language and techniques of tasting wine
The more you know about the wine's origins, its character, its value, and its ability to add magic, the greater and more lasting your pleasure.
Not only will you learn about the famous 1855 classification of Bordeaux, compare and contrast famous wine regions, you will have the chance to taste a 17 year old wine from a 2nd growth classification and Singapore's Best Wines awarded by THE PEAK MAGAZINE in 2016.
This wine was selected "blinded" out of 200+ wines by a panel of judges comprising of Tan Ying Hsien, the first Singaporean Master of Wine, VP Sommelier Association of Singapore Gerald Lu and 11 other well respected wine experts. Come and taste how a good wine should be.
Wines are served in Riedel fine crystal glasses to make every drop of wine taste its best.
Make new wine friends in a calm, relaxing, and comfortable atmosphere! Share and compare tasting notes.

Come try out our 54 Wine Aroma Kit and develop your sense of smell to empowered you with a common vocabulary to describe, understand and better enjoy your wines. Each aroma vial comes with an illustrated explanatory card that includes an abbreviated description of the aroma.
Venue: Fine Wines SG Tasting Room
Address: 114 Lavender St #02-60 CT Hub 2
Food Served: Baguette, Salami & Cheeses
Minimum 10 persons to commence
You already have an order in progress. Would you like to cancel the previous order and start again, or would you prefer to return to the previous order instead?
It seems you already have an order in-progress. Please finish or cancel your existing order before starting a new order.
Cancelling previous order...
Your order is already cancelled.