Show Taxi
FLY
G/F, 24-30 Ice House Street, Central, Hong Kong, Hong Kong
FLY
中環雪廠街 24-30 號地下, 香港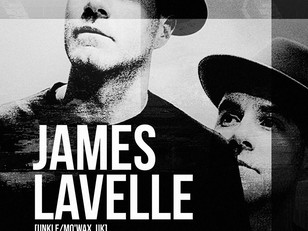 S.T.D x FOB Presents | James Lavelle [UNKLE/Mo'Wax, UK]
Event Details

Show more
More Details
"S.T.D and FOB have teamed up to bring you the talented James Lavelle.

Hong Kong are you ready for the legend of the trip-hop and psych-rock scene, one who's been moulding music since his early teenage years, redefining the way we look at genre and sound altogether. His influence in the world of electronic music is virtually peerless and his more than 20 years of experience DJing, producing and so much more have established him as one of the world's most interesting artists to follow.

Lavelle is many things: DJ, producer, promoter, designer, director, you name it. Talent and creativity ooze from this one. Searching for a way to channel his energy early on, he founded now-famous record label, Mo'Wax, in 1992 when he was not even 20 years old. With Lavelle at the helm, Mo'Wax grew famous for its genre irreverence, becoming a confluence of multiple mediums and generating boundless projects that defied categorization, marrying music, video, dance, fashion, toys and much more. Beyond art, Mo'Wax morphed into a lifestyle and cultural movement. The label went on to release DJ Shadow's, Entroducing……, which became one of the most seminal LP's of the past two decades.

As a musician, Lavelle is best known as a member of UNKLE, an experimental pysch-rock and trip hop outfit created with long-time friend Tim Goldsworthy. UNKLE has a handful of LP's which span a wide range of sounds, from hip-hop to rock, and which feature a number of amazing artists, such as Josh Homme and Thom Yorke. In his music you'll find sounds that are sinister, foggy, contemplative, and always powerful, manifested in records and live events that stick to your brain like glue.

Hot damn - that sermon is nothing but a good reason to join us at at Fly, Thursday the 5th of March.

Supporting the night we have R3 + Special Guests Advanced tickets: $150

We look forward to seeing you all there!"
Event Host
Fresh Off The Boat Asia
You already have an order in progress. Would you like to cancel the previous order and start again, or would you prefer to return to the previous order instead?
It seems you already have an order in-progress. Please finish or cancel your existing order before starting a new order.
Cancelling previous order...
Your order is already cancelled.