Show Taxi
KEE Club
6/F, 32 Wellington Street, Central, Central, Hong Kong, Hong Kong

中環威靈頓街 32 號 6 樓, 香港
In Conversation with Lawrence Osborne
More Details
The Guardian recently described British-born and Bangkok-based Lawrence Osborne as the "the best writer you haven't heard of." Osborne's penchant for writing dark and thrilling novels, including The Forgiven, The Ballad of a Small Player and Hunters in the Dark has earned him well-deserved comparisons with Graham Greene. Osborne will be in conversation with Linda Kennedy.
Ticket includes a drink.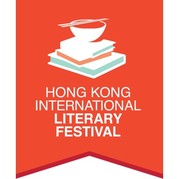 Event Host
Hong Kong International Literary Festival
You already have an order in progress. Would you like to cancel the previous order and start again, or would you prefer to return to the previous order instead?
It seems you already have an order in-progress. Please finish or cancel your existing order before starting a new order.
Cancelling previous order...
Your order is already cancelled.