Show Taxi
Grappa's Cellar
Jardine House, 1 Connaught Place, Central, Hong Kong, Hong Kong
歌柏絲意大利餐廳
怡和大廈, 中環康樂廣場 1 號, 香港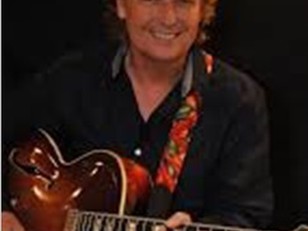 Lee Ritenour
'A Twist Of Rit'
More Details
Legendary American jazz guitarist and session musician Lee Ritenour is back at Grappa's Cellar! Joining him is a stellar band including Jesse Milliner (Keyboard), Melvin Davis (Bass) and Sonny Emory (Drums).

Grammy Award winner Lee Ritenour is touring to Hong Kong with his latest release, A Twist of Rit, combining new materials and twisted versions of his earliest funky fusion tunes from the 70s and 80s. All of the sessions in this new album were captured by his longtime Grammy Award-winning engineer, Don Murray. No matter from the album or the live concert, the magic of Lee's soaring guitar lines will definitely bring you exceptional experience.

One of the most highly demanded Californian bass player, Melvin Davis, is also a music director for Grammy Award winning artist Chaka Khan. He has toured with and played as a session musician with The Pointer Sisters, Bryan Ferry, Larry Carlton, Patti Austin and Gladys Knight & the Pips. On his own, Davis has recorded jingles for McDonald's and Coca Cola. He first attracted attention after being "discovered" by drummer Buddy Miles.

Best known for groundbreaking drumming with Earth, Wind & Fire, Sonny Emory has also worked with many famous acts, including Stanley Clarke, David Sanborn, Steely Dan, Bruce Hornsby, the B-52's and Jennifer Lopez. He has played in various platinum status albums such as Steely Dan's Grammy Award winning Two Against Nature.

German Jazz Keyboardist and arranger Jesse Milliner is the head of the Department of Jazz and Popular music at the Hochschule für Musik Mainz. He was taught by Bob Mintzer and David Liebman at the Manhattan School of Music and was later honored with doctorate by completing his dissertation Exploring Musical Forms in Jazz. Milliner was described as an "astonishingly mature talent" with great knowledge of the American tradition when awarded the WDR Jazz Prize.

Only one night in HK so BOOK NOW!
Event Host
Grappa's Cellar
You already have an order in progress. Would you like to cancel the previous order and start again, or would you prefer to return to the previous order instead?
It seems you already have an order in-progress. Please finish or cancel your existing order before starting a new order.
Cancelling previous order...
Your order is already cancelled.