Show Taxi
St. Margaret's Concert Hall
2A Broadwood road, Happy Valley, Hong Kong, Hong Kong
Let the Children BLOOM !
More Details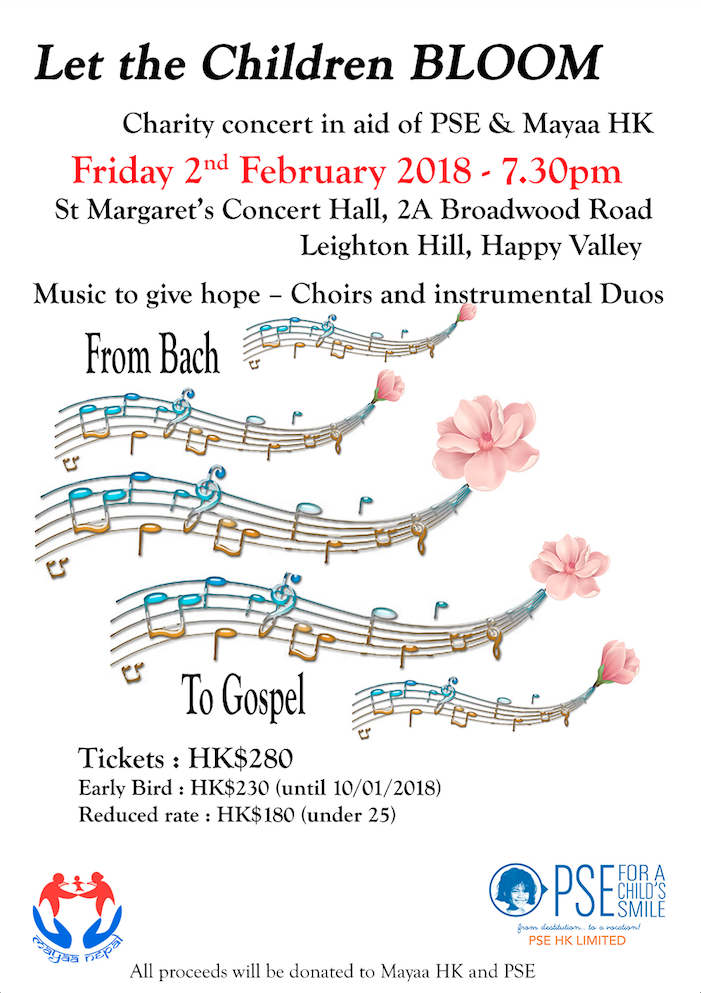 A night of music in favour of vulnerable children!

After the success of the 1st edition, MAYAA and "Pour un Sourire d'Enfant" (PSE) invite you to a new evening of music in aid of children from HK, Nepal and Cambodia.

Enjoy a convivial moment listening to amazing vocal groups and performers and share a glass of wine and home-made snacks during the interval.
Event Host
PSE HK Limited
You already have an order in progress. Would you like to cancel the previous order and start again, or would you prefer to return to the previous order instead?
It seems you already have an order in-progress. Please finish or cancel your existing order before starting a new order.
Cancelling previous order...
Your order is already cancelled.