Show Taxi
Limewood
103/104, The Pulse, 128 Beach Rd, Repulse Bay, Hong Kong
The Limewood Summer Party
Event Details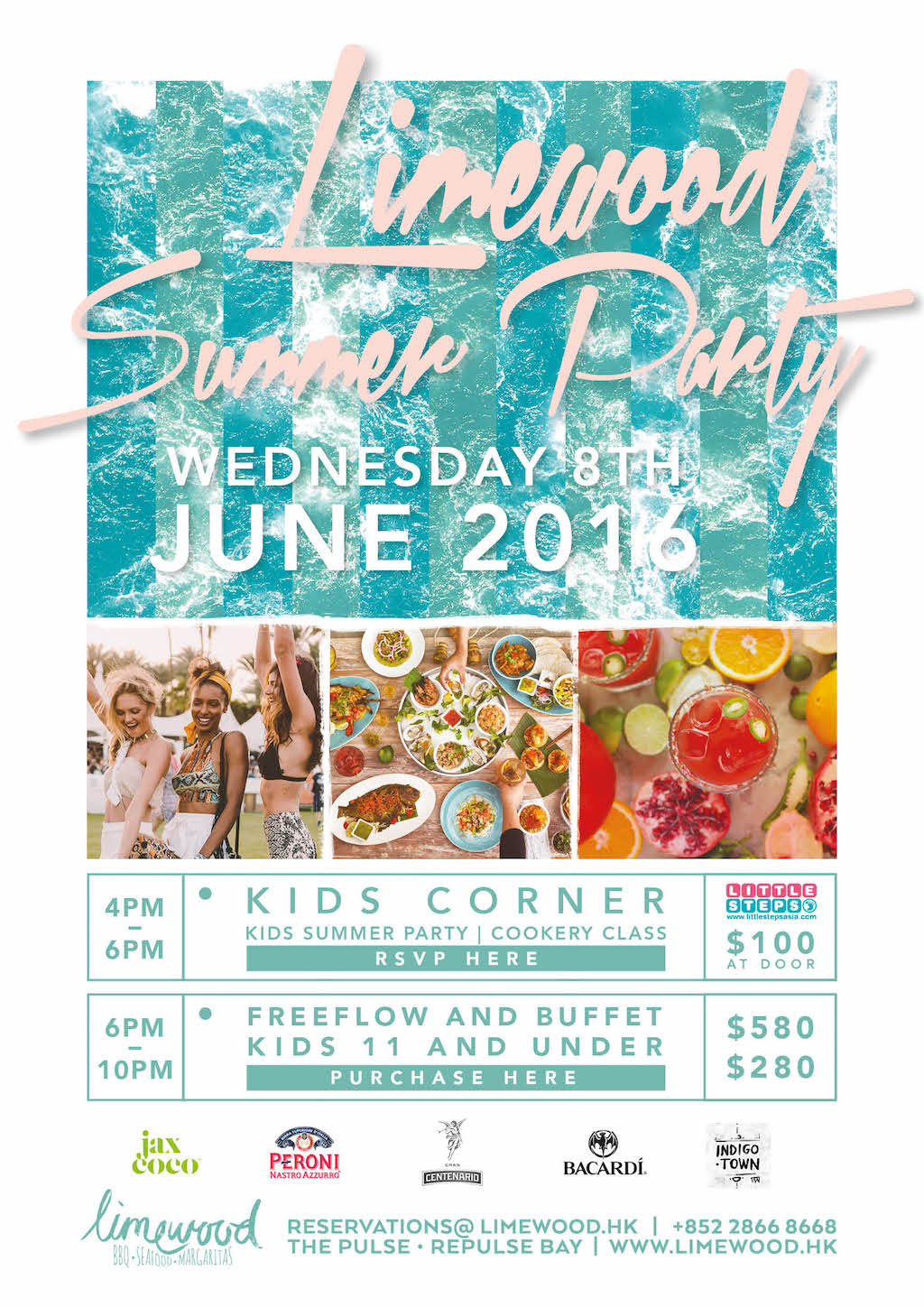 Show more
More Details
To celebrate the beginning of summer, the Dragon boat bank holiday, or even just giving you the opportunity to treat yourself to a mid-week drink (or three), Limewood is throwing a party for everyone.
From 6pm-10pm the Summer Celebration kicks off with The Limewood Summer Party. With a live band, free-flow drinks and food throughout the evening, it's a night for you to party away, without having to worry about that early morning alarm the next day. We have crafted a special menu including Spicy Tiger Prawn Rolls, Deep Fried Snapper Thai Style, Beef Ribs, Fresh Oysters, Compressed Watermelon salad and much much more for you to help yourselves to throughout the evening and fill those stomachs whilst sipping on that Pina Colada. Our five-piece band for the evening – Indigo Town will sure to have you up on your feet with that margarita in hand and oyster in the other. Keep hydrated thought-out the evening with our Cocktails, Mocktails and Pure Coconut Water from Jax Coco, which will sure to have you dancing until the sun comes down.
Say hello to summer and celebrate with family, friends and loved ones at Limewood over delicious food, great music and plenty of drink. How else would you want to start your summer?
Event Host
Maximal Concepts
You already have an order in progress. Would you like to cancel the previous order and start again, or would you prefer to return to the previous order instead?
It seems you already have an order in-progress. Please finish or cancel your existing order before starting a new order.
Cancelling previous order...
Your order is already cancelled.