Show Taxi
Hong Kong Visual Arts Centre, Lecture Theatre, Level 4
7A Kennedy Road, Central, Hong Kong, Hong Kong
香港視覺藝術中心 (四樓演講廳)
中環半山堅尼地道7A號, 香港
Lionel Shriver in Conversation
More Details
Throughout her expansive career Lionel Shriver has been praised for writing astutely about topical and contemporary issues; a high school shooting, the obesity crises, the healthcare system and, more recently in The Mandibles: A Family 2029-2047, an imagined devastating economic crash in the US. Emily Ridge will be leading Shriver in a conversation about her writing.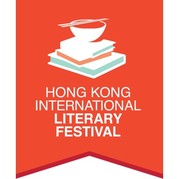 Event Host
Hong Kong International Literary Festival
You already have an order in progress. Would you like to cancel the previous order and start again, or would you prefer to return to the previous order instead?
It seems you already have an order in-progress. Please finish or cancel your existing order before starting a new order.
Cancelling previous order...
Your order is already cancelled.