Show Taxi
Hong Kong Visual Arts Centre, Lecture Theatre, Level 4
7A Kennedy Road, Central, Hong Kong, Hong Kong
香港視覺藝術中心 (四樓演講廳)
中環半山堅尼地道7A號, 香港
Lost and Found in Translation: Part I
More Details
Contrary to the widely reported dictum "poetry is what is lost in translation", translation is the lifeblood of modern poetry in Chinese, English, and other languages. A discussion among poets and translators Natascha Bruce, Jennifer Feeley, Tammy Ho-Lai Ming and Lucas Klein will explore the effects and challenges of poetry and translation work. Professor Haun Saussy of the University of Chicago, a translator himself, will moderate.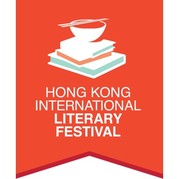 Event Host
Hong Kong International Literary Festival
You already have an order in progress. Would you like to cancel the previous order and start again, or would you prefer to return to the previous order instead?
It seems you already have an order in-progress. Please finish or cancel your existing order before starting a new order.
Cancelling previous order...
Your order is already cancelled.