Show Taxi
Hong Kong Visual Arts Centre, Lecture Theatre, Level 4
7A Kennedy Road, Central, Hong Kong, Hong Kong
香港視覺藝術中心 (四樓演講廳)
中環半山堅尼地道7A號, 香港
Lost and Found in Translation: Part II
More Details
Shelly Bryant has translated three of Chinese writer Sheng Keyi's novels to date; the Man Asian nominated Northern Girls, Fields of White and, most recently, Death Fugue – a take on the events at Tiananmen Square in 1989. Together with Christopher Mattison the two writers will explore the translation process behind Death Fugue and the challenges an author and translator face. What is lost and what is gained in the translation? How important is translation to cultural exchange? This event is held in English and Chinese.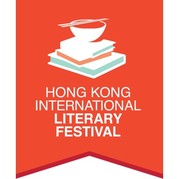 Event Host
Hong Kong International Literary Festival
You already have an order in progress. Would you like to cancel the previous order and start again, or would you prefer to return to the previous order instead?
It seems you already have an order in-progress. Please finish or cancel your existing order before starting a new order.
Cancelling previous order...
Your order is already cancelled.