Show Taxi
Volar
Basement, No. 38-44 D'Aguilar Street, Lan Kwai Fong, Central, Hong Kong, Hong Kong
Volar
中環蘭桂坊德已立街 38-44 號地下室, 香港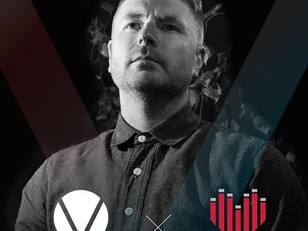 VOLAR x LOVE&BEATS presents JIMPSTER
More Details
"For its 5th edition, LOVE&BEATS brings to VOLAR Hong Kong one of the most renowned Dj/producer of all times, JIMPSTER.
Jamie Odell aka Jimpster and Franc Spangler has been producing, remixing and DJing for the last 20 years and co-running esteemed UK deep house label Freerange Records (voted Best British Label 2007 in DJ Mag) for the last 16 of those. Over the past 7 or 8 years Jamie has built up a reputation as a highly regarded DJ in the UK and around the world, having played over 100 gigs last year alone. With an emphasis on the deeper end of electronic house, but not afraid to stray from the path, he retains an old school approach that has seen him booked for gigs as diverse as Fabric (London), Panorama Bar and Watergate (Berlin), Cielo (NYC), Warehouse 702 (Tokyo), Zoo Project (Ibiza), D-Edge (Sao Paulo), GOA @ Fabrik (Madrid). Last year he won the coveted Danish Deejay Award for Best international DJ set at aerhours club Dunkel as well as winning the Beatport Deep House Producer and Best Deep House Remix of the year in 2010.
Suported by: LOVE&BEATS resident TIME aka MITCH LJ.
At the Door: $300 ( before 12.30) , $350 (after 12.30). Both with two drinks".
Event Host
Rhythm Entertainment Group
You already have an order in progress. Would you like to cancel the previous order and start again, or would you prefer to return to the previous order instead?
It seems you already have an order in-progress. Please finish or cancel your existing order before starting a new order.
Cancelling previous order...
Your order is already cancelled.