Show Taxi
XXX (Kowloon)
Unit 2A, Kin Luen Factory Bldg ,89-91 Larch Street , Tai Kok Tsui, Kowloon, Hong Kong
HEAVY 10 YEARS WITH MACKA B
Plus: Hidden Dragon, MouseFX, Se Ve, The Groove Thief, Blood Dunza
Event Details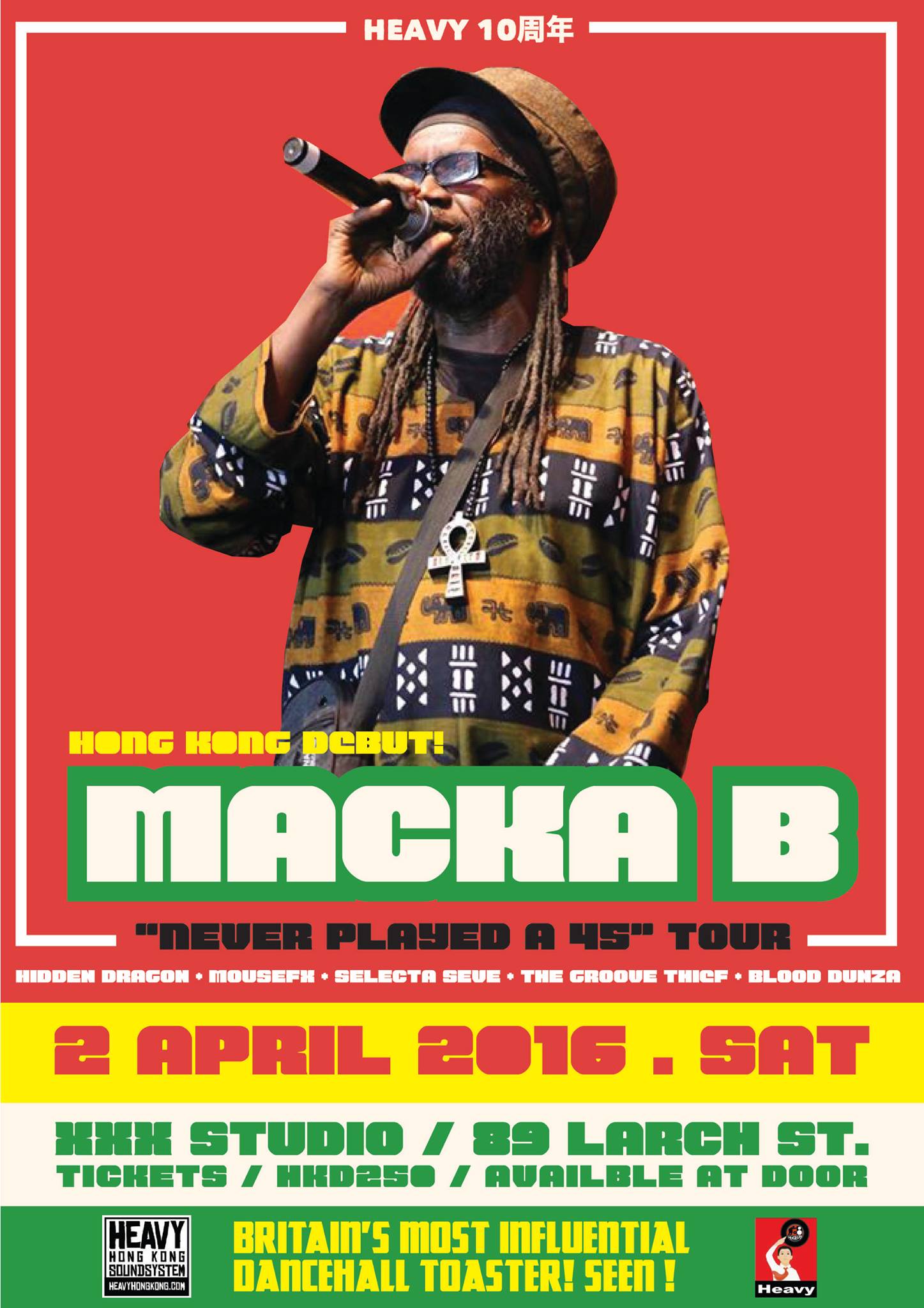 Show more
More Details
Kicking off celebrations for Heavy HK's 10th Anniversary and part of MACKA B's "Never Played a 45" Tour! Come bask in all the goodness of legendary Macka B 'Live' at XXX.
Event Host
Heavy Hong Kong
You already have an order in progress. Would you like to cancel the previous order and start again, or would you prefer to return to the previous order instead?
It seems you already have an order in-progress. Please finish or cancel your existing order before starting a new order.
Cancelling previous order...
Your order is already cancelled.