Something went wrong, please start again.
If you wish to change your selection, you will need to start the package again. Would you like to restart your select for all items in the package, or continue with the currently selected options?
Show Taxi
L'ÉCOLE, School of Jewelry Arts
510A, L5, K11 MUSEA, Victoria Dockside, 18 Salisbury Road, Tsim Sha Tsui
L'ÉCOLE珠寶藝術學院
香港九龍尖沙咀梳士巴利道18號K11 MUSEA, 18號K11 MUSEA, 五樓510A室
Please be aware that the system is unable to assign all the seats you have requested together in a single row.
"Men's Rings, Yves Gastou Collection" Exhibition
A men's rings collecting journey from Yves Gastou
Event Details
Standing today as a testament to an extraordinary quest, L'ÉCOLE Asia Pacific, School of Jewelry Arts, unveils an unprecedented collection of Men's Rings. This selection of over 300 rings embodies the 40-year passion of a man: the late French connoisseur and reputable art dealer, Yves Gastou.

In the exhibition "Men's Rings, Yves Gastou Collection," Visitors are invited to witness the vast geographical and temporal span: from the 17th century Venice doge rings to the 1970s American biker rings, from skull rings to bishop's rings. These objects delight the eye with their intense beauty, enlighten the mind with their myriad functions and surprise by their eclecticism. They are witness of travels, symbols of power and spirituality.
The exhibition is free admission, with guided tours available in English, Cantonese or Mandarin. Register online now!
________________________________________________________________________
Exhibition Details:
Date: September 5th 2022 – January 31st 2023
Time: Monday to Sunday, 1pm-7pm (except special closures)
Learn more: https://bit.ly/LECOLEMensRings
*Each guided tour lasts for 1 hour, with the last session at 6pm. Please arrive at the School 5 minutes before the registered session.
________________________________________________________________________
L'ÉCOLE, School of Jewelry Arts
Supported by Van Cleef & Arpels
510A, 5/F, K11 MUSEA, 18 Salisbury Road, Tsim Sha Tsui, Kowloon, Hong Kong
Tel: +852 2653 0030
Email: hk.lecole@vancleefarpels.com
Show more
No available session(s) for the selected date. Kindly choose other date.
More Details
About L'ÉCOLE, School of Jewelry Arts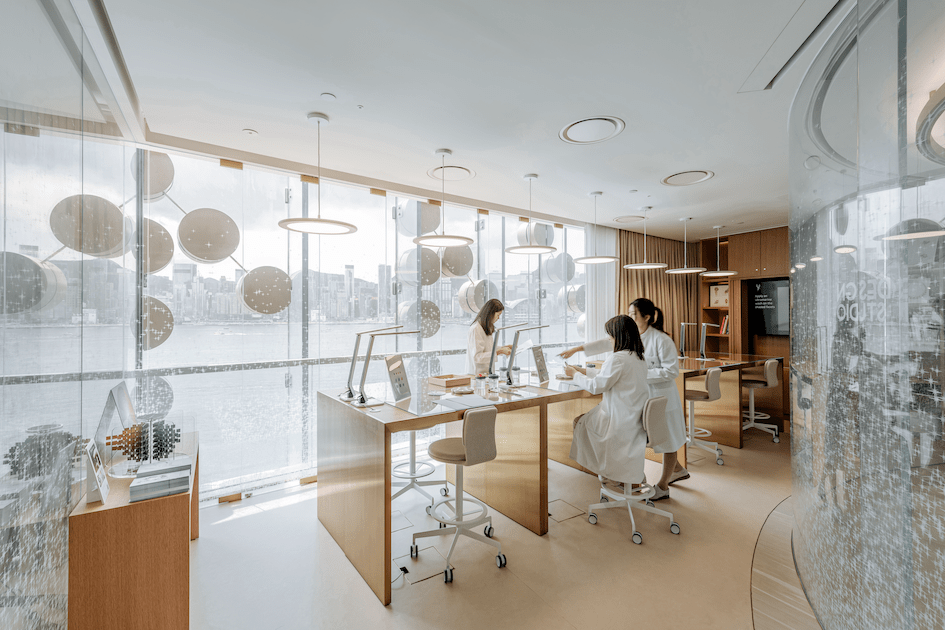 L'ÉCOLE, School of Jewelry Arts, was established in 2012 in Place Vendôme, Paris, with the support of High Jewelry Maison Van Cleef & Arpels and opened its second permanent location in K11 MUSEA, Hong Kong in November 2019. It is the first school in the world to invite everyone from the general public to connoisseurs to explore the world of jewelry arts. In addition to providing courses throughout the year at the permanent Paris and Hong Kong locations, L'ÉCOLE has expanded its educational programs worldwide with travelling editions featuring special courses, talks, publications and exhibitions in cities such as Tokyo, New York and Dubai. L'ÉCOLE carries several research projects and partnerships with museums and academic institutions, including Musée des Arts Décoratifs (Paris), The Comédie-Française Museum (Paris), École Boulle (Paris), École des MINES ParisTech (Paris), Liang Yi Museum (Hong Kong) and also Hong Kong Design Institute (Hong Kong). It also offers online educational videos and conversations, and a library specialized in jewelry arts.

Photo © Kevin Mak, courtesy of Sou Fujimoto Architects

________________________________________________________________________
COVID-19 Measures
To ensure your health and safety, please be aware of the following regulations:
- Every visitor must scan the LeaveHomeSafe QR code and show their vaccination record as a minimum requirement to enter L'ÉCOLE Asia Pacific.
- Visitors aged 12 or above are required to show Vaccine 2 doses of the vaccine if within 6 months from 2nd dose OR 3 doses if after 6 months from 2nd dose.
- Children under the age of 12 are exempted from presenting vaccination records.
- Visitors with medical exemptions are required to provide the COVID-19 vaccination medical exemption certificate.
- All visitors must wear a mask at all times. Surgical masks are recommended, valve masks are not allowed. Anyone without a face mask will be denied entry.
- If there is any inconsistency or ambiguity between the English version and the Chinese version, the English version shall prevail.
________________________________________________________________________
Disclaimer
By registering the guided tour, I certify that I have read and accept the privacy policy and the website terms and conditions available onhttps://www.lecolevancleefarpels.com/hk/en/legal-terms-3-new

You already have an order in progress. Would you like to cancel the previous order and start again, or would you prefer to return to the previous order instead?
It seems you already have an order in-progress. Please finish or cancel your existing order before starting a new order.
Cancelling previous order...

Your order is already cancelled.
Sorry, your session has expired.