Show Taxi
MO Bar
The Landmark Mandarin Oriental, Hong Kong, The Landmark 15 Queen's Road Central, Hong Kong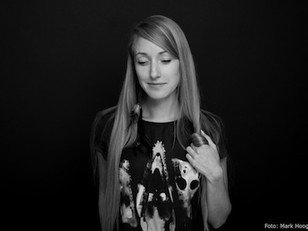 MO Sound-Bites with Miss Melera
More Details
The global phenomenon that is Miss Melera, aka Kim de Lange, will be performing live at The Landmark Mandarin Oriental, Hong Kong's 'MO SOUND-BITES' electronic music event on 15 June, twisting deep, tech house and techno into a melodic confection that is both fresh and timeless, and completely her own.

Known for her monthly COLOURIZON radio show and event, Miss Melera is broadcast on radio stations worldwide and is increasingly popular on her Soundcloud profile.

Before going global, Miss Melera, who is Dutch, became part of the Netherlands technoscene where her hypnotic, melodious dance floor tracks always have her audience dancing. In 2012 her radio broadcast turned into a successful touring career when she began to play high profile gigs in Europe, Asia, South and North America, with performances at the Fusion Festival in Lärz, Germany, and Harry Klein in Munich, Womb in Tokyo, Oval Space and Pickle Factory in London, Rote Fabrik in Zurich, D-Edge and Warung in Brazil, Niceto in Buenos Aires, Baum in Bogota, Baum in Toronto and Le Bikini in Toulouse. In Amsterdam she hosts a residency at Die Marktkantine.

After releases on Parquet Recordings, Einmusika Recordings and a collaboration with Eelka Kleijn, Olivier Weiter and Arjuna Schiks on the WEITER label, Chapter 24 records and Traum, her latest release is 'Nirvana' on English label Polymath.

"The reviewers say that when you're under Miss Melera's spell you won't stop moving," says Archie Keswick, General Manager of The Landmark Mandarin Oriental, "which makes her a perfect fit for our MO Sound-Bites series."

MO Bar recently upgraded its sound system, customizing an extraordinary audiophile experience with four UDX15 front-of-house speakers and five PMX5 compact monitors from French specialist audio brand Amadeus who supplies some of the world's most prestigious concert halls, opera houses and music venues. Bass reinforcement comes from two ML15 main bass speakers and four ML12 slim compact brass speakers while an additional ML28 large subwoofer speaker increases sound level for a unique immersive experience.

MO SOUND-BITES presents Miss Melera on 15 June 2018. Doors open at 10pm. Early bird Tickets on sale now at Ticketflap at HKD 300 per person. Tickets at the door at HKD 350 per person. Tables for four are available on limited basis at HKD 2,000 per table and including four tickets. Listen at www.mosoundbites.com. For enquiries please contact MO Bar at +852 2132 0077 or lmhkg-mobar@mohg.com.

About Us and Our Partners
Dom Pérignon
Dom Pérignon's commitment to vintages is absolute. Each bottle of Dom Pérignon is a true act of creation, made from only the finest grapes. The champagne's intensity, so inviting, so mysterious, is based on precision. Each vintage has three Plénitudes, which embody a complete faith in the power of creation of Chef de Cave, Richard Geoffroy. With its bold sense of playfulness, Dom Pérignon inspires the greatest creators in the world.

Don Julio 1942®Tequila
Celebrated in exclusive cocktail bars, restaurants and nightclubs, the iconic Don Julio 1942®Tequila is the choice of connoisseurs around the globe. Produced in small batches and aged for a minimum of two and a half years, Don Julio 1942® Tequila is handcrafted in tribute to the year that Don Julio González began his tequila-making journey.

I.T
I.T rides on a unique multi-brand, multi-layer business model that only proves to success: a multi-channel approach that caters specifically to well-defined groups of fashion lovers in targeted regions with distinct multi-brand stores and single-brand shops. Augmenting this diverse mix are respected brands from around the world that I.T licenses since 1988, and exclusively developed house brands.

Jason Swamy
Jason has over 18 years of entrepreneurial experience in the electronic music space as DJ, promoter, talent buyer, booking agent, club owner, curator, festival producer and creative director. As founder of the marketing agency Do What You Love, he influences both the American and Asian electronic music worlds and is best known for his role as Co-Founder and Creative Director of Further Future, a technology lifestyle- driven festival, and Wonderfruit, Asia's first family-friendly sustainable lifestyle festival. Jason has brought the Ultra Music Festival to Macau/Hong Kong and Manila.

Peroni Nastro Azzurro
The story of Peroni Nastro Azzurro begins in 1846, when Francesco Peroni established the Birra Peroni brewery in Vigevano, Italy. During the 60s, when Italy was setting the definition of style around the world with its Dolce Vita way of life, Peroni became representative of classic Italian style and culture. This premium beer has 5.1% alcohol by volume and is expertly brewed with only the finest quality two-row spring barley, maize, malts and hops following a meticulous production process. This gives Peroni its distinctive taste — refreshing and dry, with a clear-cut, clean character and clarity, achieved through its exclusive brewing process.

Visual System
Visual System (VS) is a collective of artists from various disciplines (image, sound, plastic arts, programming, design, architecture), created in 2007. Positioned at the frontiers of art and design, they draw creative inspirations from cinema and architecture. Their world-renowned sound and light projects are energized by a vision of the media in the city of tomorrow. By playing with new technologies, VS uses light and sound as a spatial and spectral tool.

The Landmark Mandarin Oriental, Hong Kong
Intimate, contemporary and ideally placed in the vortex of Hong Kong's financial and luxury shopping districts, The Landmark Mandarin Oriental, Hong Kong sets the standard for personal service and stylish sophistication. State-of-the-art technology complements alluring interiors in the 111 spacious rooms and suites, refurbished in 2017, each one a tranquil retreat for business and leisure travellers. Chef Richard Ekkebus is at the helm of the kitchen in two Michelin-starred Amber and world famous musicians play in the exclusive MO Bar, which is equally popular for its indulgent weekend brunch. PDT Hong Kong opened in 2018, is the first international outpost of world's best bar PDT NYC offering exquisite cocktails and delicious hotdogs. Escape Hong Kong's urban bustle at The Oriental Spa with rejuvenating Yoga and Pilates plus the pure pleasure of exclusive facials, body treatments and award-winning Signature Treatments. For more information and reservations visit www.mandarinoriental.com/landmark.
#MOSoundBites #MOBarHK #LMOinCentral #LandmarkMandarinOriental
Event Host
MO Bar at The Landmark Mandarin Oriental
You already have an order in progress. Would you like to cancel the previous order and start again, or would you prefer to return to the previous order instead?
It seems you already have an order in-progress. Please finish or cancel your existing order before starting a new order.
Cancelling previous order...
Your order is already cancelled.