Show Taxi
KEE Club
6/F, 32 Wellington Street, Central, Central, Hong Kong, Hong Kong

中環威靈頓街 32 號 6 樓, 香港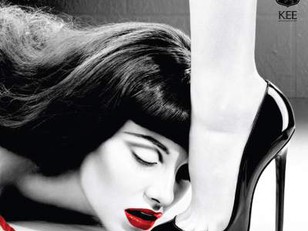 In The Mood for Lust
Event Details
Show more
More Details
At The Door : HK$300 (includes 2 Belvedere Red Bulls)
For those looking to astound their senses with something uniquely provocative, international DJ Janette Slack and an intimately artistic Shibari (rope bondate) performance will tease your inner lust fiend on the evening of Saturday 13 February, 2016.
Hong Kong-born Janette Slack is an internationally renowned producer, composer, photographer's muse, and adventurous DJ who mixes everything from G-house and bass music, complete with electro-swing mash-ups and decorated with lavish rock riffs and a cappella vocals. She's no stranger to KEE Club (she headlined the closing party for the Hong Kong Lesbian & Gay Film Festival in 2015), has headlined a swing dance night at Ozone at The Ritz-Carlton and Beatship, and played Clockenflap in 2014 and is slated for a second appearance in 2016.
Come in black, white and red shades of latex, lather and lace, and satisfy your hunger first with a carefully curated 4 course menu from the hands of Chef Roland's team, enjoy a glass of Veuve Clicquot Rosé, followed by an intimate performance from our Shibari artist where your imagination will run loose. Then, DJ Slack will help bring out your inner demons with her G-house beats and touches of electro-swing mash-ups.
With performers this eclectic, you can bet KEE Club will be setting the perfect mood for you to get a little... Knotty.
You already have an order in progress. Would you like to cancel the previous order and start again, or would you prefer to return to the previous order instead?
It seems you already have an order in-progress. Please finish or cancel your existing order before starting a new order.
Cancelling previous order...
Your order is already cancelled.