Show Taxi
Blues Rock
F Shop, B/F, Phase 2, Kwun Tong Ind. Ctr, 436-446 Kwun Tong Rd, Kwun Tong, Hong Kong, Hong Kong
Mr. Sipp - The Mississippi Blues Child Epiphone Workshop
BAM (Bay Area Metro) band
Event Details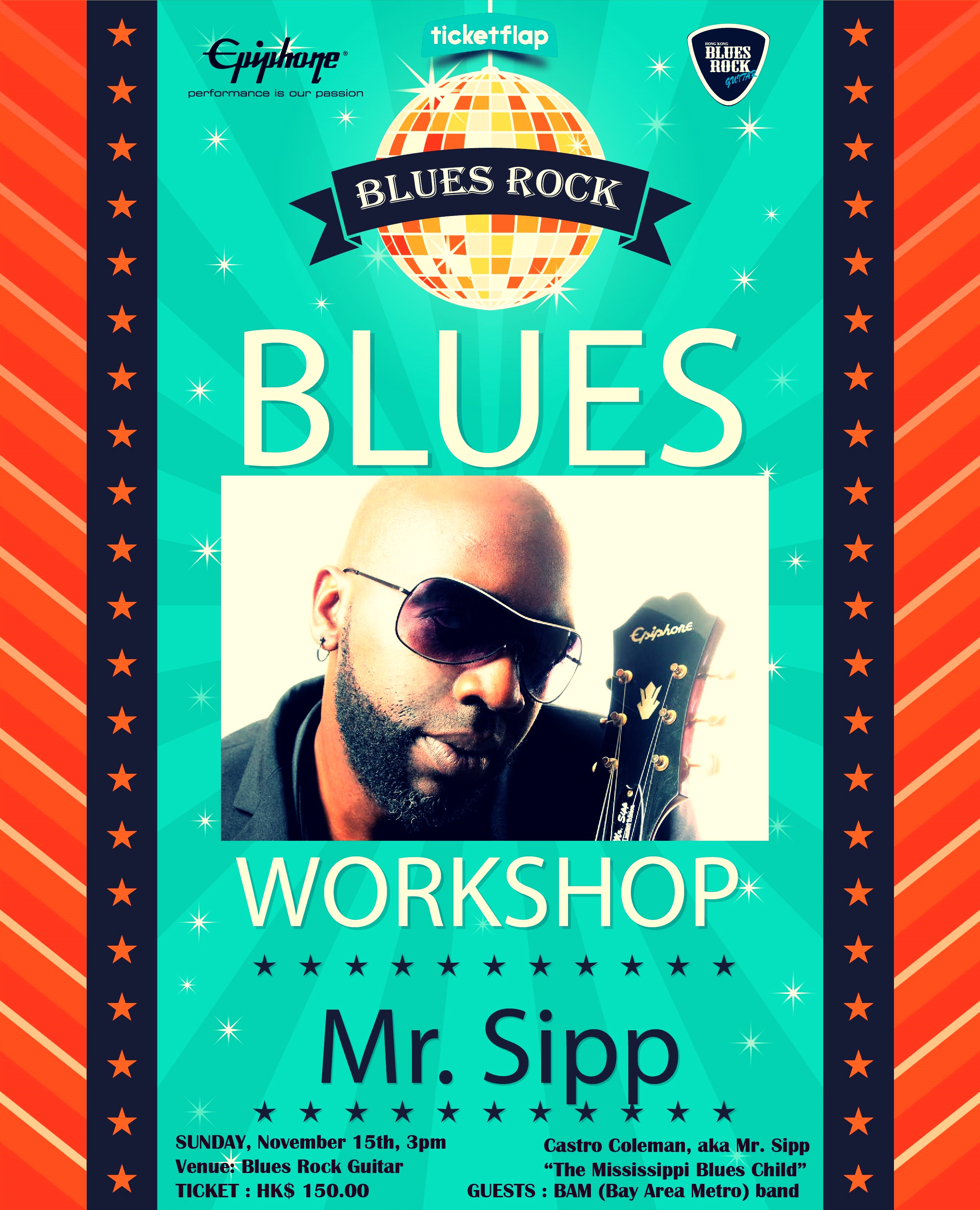 Show more
More Details
Mr. Sipp, Blues guitarist / vocalist Workshop in Hong Kong
Castro Coleman, aka Mr. Sipp, with his signature Epiphone Riviera Custom P93 guitar as "The Mississippi Blues Child", born August 25, 1976 in the town of McComb, Mississippi, USA. He began playing guitar at the tender age of 6.

Due to hard work and perseverance he has become an awesome guitarist, vocalist, songwriter, composer, producer and entertainer. Mr. Sipp has over 130 credits and played on over 50 national recordings. He has traveled abroad to Russia, Germany, Scotland and other countries spreading his gift of music. As a Malaco recording artist, in 2015 he won the JMA Male Artist of the year, National Artist of the year, Blues Artist of the year. He is also the 2014 International Blues Challenge and Gibson Best Guitarist. He was cast in the recently released James Brown movie, "Get On Up". He is loving to live the life he loves which is music.

Mr. Sipp will have a live show on Nov 14, Saturday in Hong Kong along his Asia tour. Also, on November 15, Sunday @ 3:00pm, he will host a workshop, sharing his expertise in Blues, with live music demonstration. This is a promotion from Gibson / Epiphone USA; venue is Blues Rock Guitar @ Kwun Tong.

Walk-in is only $150.00HKD per person. This is a one in a million opportunity for Blues music lovers in Hong Kong.


Ticket reservation is available.
Directions: Google Map
You already have an order in progress. Would you like to cancel the previous order and start again, or would you prefer to return to the previous order instead?
It seems you already have an order in-progress. Please finish or cancel your existing order before starting a new order.
Cancelling previous order...
Your order is already cancelled.